Igor Iemelianov
PhD in Computer Science, CEO & Founder @ IT Delight
Igor Iemelyanov, CEO and founder of @ IT Delight, Ph.D. in computer science. Igor is a person who believes in hard work, team building, and integrity. Always taking steps to move forward It Delight while taking our customers to new heights!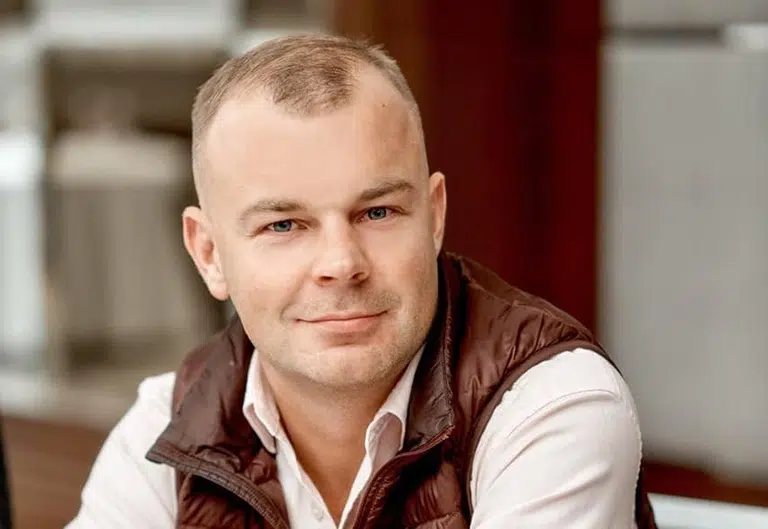 Since its founding in 2012, under Igor's leadership, IT Delight has continuously created unique e-commerce solutions for a wide range of clients from diverse industries ranging from restaurants and health care to cosmetics and fashion and much more.
Get Consultation
The only way to do great work is to love what you do.

Igor Iemelianov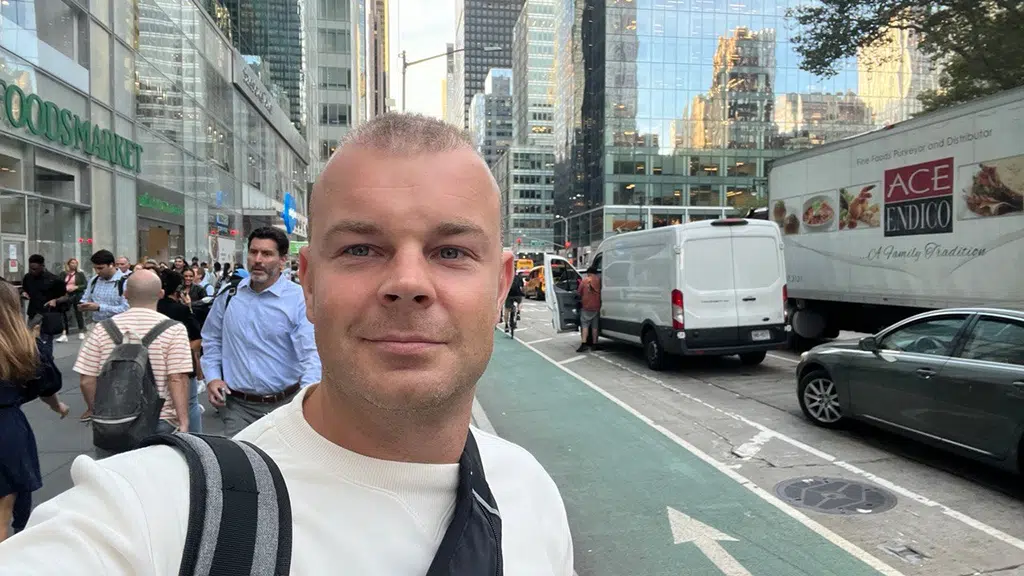 Education
As a child, I spent many late evenings reading math books, because I was so interested in the exact sciences. I graduated from the Kharkiv National University of Radio Electronics with a master's in computer engineering and management in 2007 and successfully defended my Ph.D., candidacy in 2018.
Although I have two degrees — technical and legal — I am confident that education goes beyond the four years of university training. True education is a continuous process, the more I learn, the more I realize how little I know. It doesn't matter if it is through a helpful book, an online course, a lecture, a blog post, or a conversation, I am convinced that learning is always worthwhile. Self-improvement is a powerful and productive force that broadens our mind's horizons and enhances the ability to make thoughtful decisions for yourself and others.
About IT Delight
We set out to build a business that would be distinguished by its culture, where there's no place for fraud, greed, unprofessionalism, or poor communication, which usually becomes the specter of low company profits. We can now proudly and confidently say that we have chosen and are on continue to be on the right track. The name of our company accurately describes who we are — not the cheapest or the smartest (it is nearly impossible, right?). Nevertheless, we are the ones who are most enjoyable to collaborate with and who bring delight to both the process of collaboration and the outcome.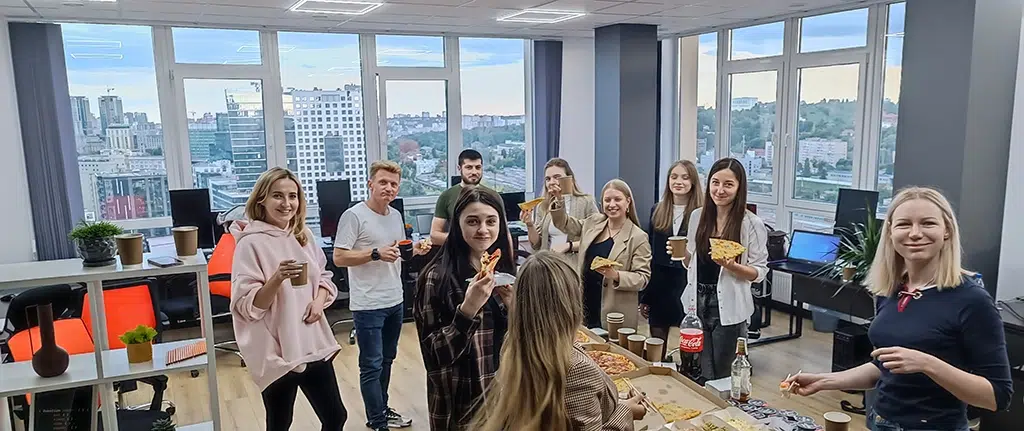 E-commerce was booming in 2012, therefore, we decided to concentrate on Magento since it was the most promising and Ukrainian-made technology. What began as a young student's simple notion has grown into IT Delight, and every day it rises a step higher. And as experience has proven, our competitive edge stems from a focused approach.

After surviving the global financial crisis, internal issues at the company, and externally unfavorable business development conditions, we have firsthand knowledge of what it's like to fail, again and again, get back up, shake off the dust, and keep moving forward.
Building relationships is the cornerstone of long-term value creation. IT Delight is a tight-knit, strong, and brave team that sticks together and supports each other. Turbulence does not scare us; we know how to fasten seatbelts and drive faster. Although we face many challenges and go through ups and downs, I am proud of who we are and who we become day after day.
Our greatest achievement is not in never falling, but in raising every time.

Confucius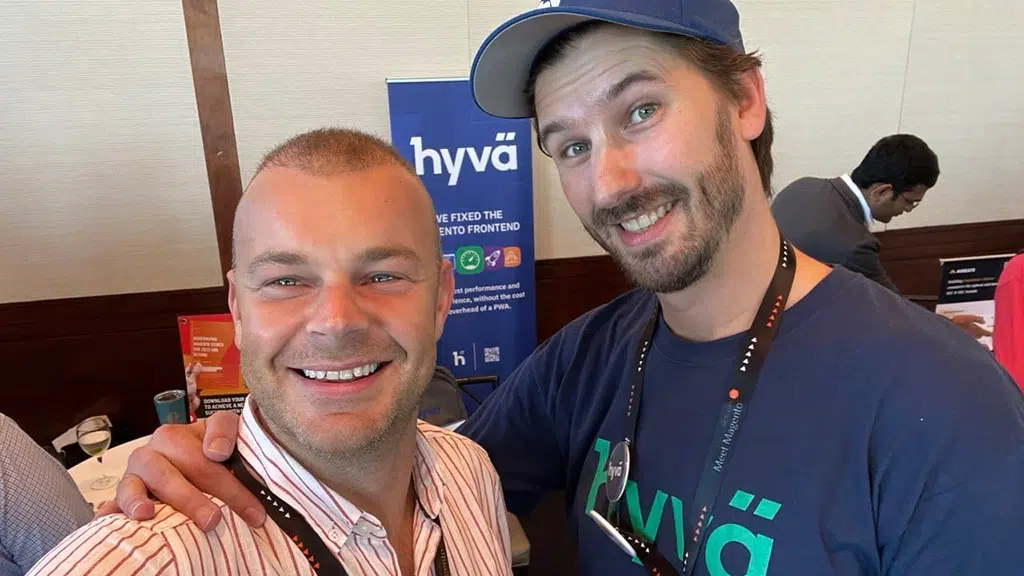 Values and principles
It Delight works at its own pace, without haste, but with steady diligence, sure in the process, but confidently and decisively always moving forward. We say "No" to indifference, deception, and incompetence, while professionalism, purposefulness, and openness in people are valued and appreciated as the three balancing core values points of our company. Openness to adventure and like-minded people around you is what moves to push us to meet all challenges!
The secret of success
The IT Delight leader's job is to lay the groundwork so that everyone on the team may make their own decisions. This is made easier with the capacity to negotiate, consider all parties' interests, stand up for the viewpoint of one's team, and reach a compromise. We reject dogmatism and are willing to adapt our ideas to the changing environment for the benefit of humanity as a whole. Therefore, success for us is the capacity to take pleasure in our work and observe the effects of our decisions — even if not every one of them is completely successful, we are proud that our tomorrow is often better than yesterday.

Topmost priority
One of our goals and primary drives is to go to new countries, immerse ourselves in their cultures, and come to comprehend their worldview. Another goal is to create the ideal conditions for the team members to travel and interact with clients while learning about other cultures. The discovery of new fascinating people and magnificent places on earth with one's own eyes is a catalyst for personal growth, a way to broaden one's perspective, and an endeavor to continue and scale to even higher peaks.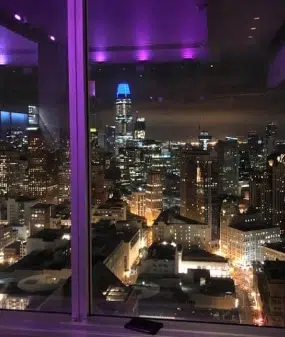 Achievement
Achieving the highest standard of cultivating a precision engineering culture is our greatest accomplishment. We are extremely proud and equally humbled by our customer's consistently praiseworthy comments concerning our demonstrated technological prowess. For a mid-size company, like IT Delight, that is a pretty good accolade.
---
Goals
Igor has stated that he will celebrate his 50th Birthday by establishing a fund to help entrepreneurially gifted Ukrainian youth launch their first businesses. While Igor is only 36 years old, his team is diligently working and growing to ensure this. There is no question that we will be even higher, stronger, and faster since we focus on company growth each and every day. We believe that whatever goals we set for ourselves in life, we will achieve. The only limitation to our accomplishments tomorrow is our doubts today, but we are not afraid to raise the bar!