Why Choose Hyvä for Magento?
As a Hyvä official partner with extensive Magento development experience, we ensure that Hyvä themes meet even the most sophisticated business needs.
Hyvä Core Principles
Following the principles listed below, Hyvä provides users with stylish yet functional designs that can be easily adapted to any website or app.
Fewer complexities for improved performance
A better experience for developers
Quicker development velocity
Fewer dependencies to worry about
Simple and elegant designs tailored for clients
How we develop a store with a Magento 2 Theme by Hyvä
Once we have chosen the Hyvä theme, our development process starts.
Step by step
Step by step
1

Theme Installation

We install your chosen theme and make sure that it is working correctly for you.

2

Content Setup

We will create pages, add products and configure shipping and payment options to get your shop up and running quickly.

3

Customization

Our experienced developers specialize in creating custom code solutions tailored to your specific needs.

4

Testing & Debugging

We carefully test and debug all of the functions on your site before launching it live so that everything runs smoothly.

5

Security

We implement the latest security protocols and best practices for Magento stores, such as regular backups and malware scanning.

6

Launch

Once we have finished development and testing, we will launch your site live so that you can start selling right away!
Start building an amazing online presence with Hyvä Magento themes today.
Contact us to create a store that looks beautiful and runs like a dream!
Why Hyvä is an ideal choice for any Magento store
Hyvä Magento themes are designed to give your eCommerce website a professional look by ensuring.
Great user experience
Hyvä themes provide a comprehensive and consistent user experience for Magento stores, with a wide range of features that help streamline the customer journey.
High effectiveness
With optimized layouts, powerful tools, multiple languages and currencies and easy-to-use navigation elements, Hyvä themes let you get the most out of our store.
Accessibility
Store owners also benefit from increased accessibility through support for various devices such as mobile phones and tablets.
Pleasing aesthetics
The theme includes multiple color schemes, customizable backgrounds and fonts, as well as a range of custom page layouts.
Customization
Hyvä offers an extensive library of options allowing users to create a unique design that perfectly matches their brand's aesthetic.
Scalability
Hyvä is designed to meet the needs of both small and large stores alike. Store owners can create and manage multiple product categories and display dozens of related products.
Easy payment
The theme also comes equipped with an integrated payment gateway that lets customers quickly purchase items from their store in a secure environment.
SEO optimization
By utilizing SEO best practices, Hyvä helps ensure you reach their targeted audiences. They offer detailed analytics and reporting to track the success of your store.
Support for Hyvä theme for Magento 2
We understand that you want the very best for your Magento store. That's why we take care of everything.
GUIDANCE
We provide valuable guidance throughout the entire process – from installation to customization and beyond.
DOCUMENTATION
Our knowledge base offers comprehensive documentation on how to use and customize themes, as well as troubleshooting tips.
CUSTOMER SERVICE
Plus, our customer service team is always on hand if you run into any issues or need help getting started.
Contact us today to get started on your new eCommerce business!
Hyvä theme vs Luma theme
We understand that you want the very best for your Magento store. That's why we take care of everything.
Hyvä product page
Luma product page
Hyvä Themes has been designed with performance in mind. It uses lightweight code that ensures pages load quickly and reliably so users can get the information they need quickly and easily.
Luma Theme is known to be sluggish compared to Hyvä due to its lack of caching, inefficient code structure, large resource files and reliance on third-party scripts which all have a negative impact on loading speeds.
Hyvä Themes boasts beautiful visuals that will make your site stand out from the competition. Its modern look helps give an air of professionalism to potential customers browsing your website.
While Luma served its purpose at the beginning, now it looks outdated. Its layout doesn't meet the needs of modern shoppers who expect sophisticated visuals and an intuitive customer experience.
Hyvä Themes offer quick and efficient updates. The company provides its clients with reliable support from experienced developers to solve their issues in no time.
Maintaining a Luma for the Magento store can be tricky. Some decisions require more technical expertise to properly maintain your platform's code without causing any issues.
Reviews of Hyvä clients
These businesses were very pleased with the work that we have done for them.
CEO web-vision
Boris Hinzer
Today we ordered additional two @hyva_io licenses. Hyva is way more than yet another theme. It's a system seller and game changer. Credits to @willemwigman and everybody involved!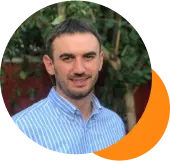 CEO Foundation Commerce
Ryan Copeland
We're super excited to announce the launch of our very first @hyva_io project for one of our clients. Our experience to date with @hyva_io has been nothing but positive!
Projects of Hyvä
Project
Germany-based Company | Magento Migration & Magento Development
Duration
Approx. 6 months
Features
Our client is a Germany-based company that offers a large spectrum of packaging goods, packaging consulting, design in CAD, and postal funds.
Technologies
Project
Germany-based Company | Magento Development
Duration
June 2021 – present
Features
Our client is a Germany-based company that offers goods for house decorating.
Technologies
The most common questions about Hyvä
How do I install a Hyva theme?
Installing a Hyva theme for Magento is simple. First, purchase the appropriate package from the website. Next, log in to your Magento Admin Panel and navigate to System → Magento Connect → Magento Connect Manager. From there you can upload the ZIP file that you purchased and click "Install". Once it's installed successfully, you should be able to see your new Hyva theme listed under Content → Design → Themes. You can then enable this theme and start customizing! If you need more help, contact us.
How do I customize my Hyva theme?
After you've installed your Hyva theme, you can start customizing it to make it your own. You can choose a color scheme, add logo images and other graphics, change the font and font size, rearrange elements in the layout, and much more! All the themes come with detailed documentation that includes step-by-step instructions for customizing each element of your theme.
What kind of support do you offer?
We offer technical support for all Hyva themes. Our team is available to answer any questions you may have about theme installation, customization, and more.
Do Hyva themes require any special plugins or modules?
No, all themes are designed to work with default Magento features only. There is no need for any additional plugins or modules. However, there are some optional add-ons and extensions for some of the themes. These are available for purchase separately and provide additional features to enhance your website.
How long does it typically take to install a Hyva theme?
This depends on the size and complexity of your Magento store, but the average installation time is between 1-3 hours. If you'd like additional assistance with the setup process, our expert support team is always on hand to help. Contact us for more information.
What kind of customization options are available for Hyva themes?
Hyva themes come packed with a huge selection of configuration options so you can easily customize your design. You can choose from the preset color palettes and font styles, add custom logo designs, adjust layouts and spacing, and more.
Does IT Delight provide ongoing technical support for Hyva themes?
Yes! Our dedicated customer service team is available via email, phone, or live chat. We're here to help you every step of the way, so don't hesitate to get in touch!
Let's talk
about your project!
Our latest article about Hyvä
Read what our experts say about Hyvä development