About Project
11 rooms is a manufacturer and seller of American box spring beds in Germany with two Magento stores. 
Client's Request
The client wanted to design and develop two Magento stores. They wanted to work with a team of developers instead of a single developer to complete the project faster. 
Challenges
The main challenges of the project were to develop a graphic design for two Magento stores and complete the building of two Magento stores.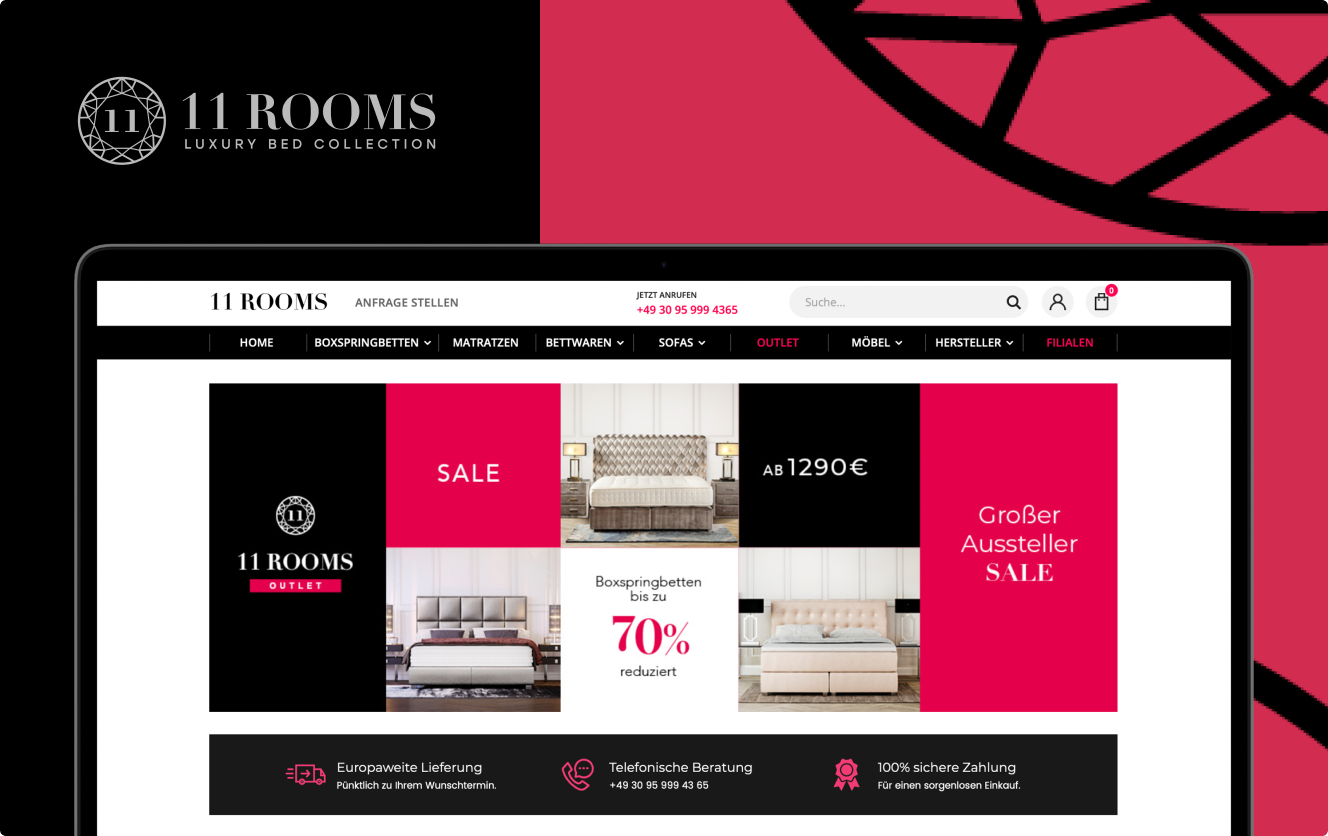 What we did
We've done the project from 0 to 1 according to the points which are written above. We've developed two Magento stores and worked on graphic designs for the project. We've also created a dedicated customer support team.