Your trusted E-Commerce development partner – IT Delight
Elevate Your Business with Ecommerce Development Services. At IT Delight, we are dedicated to helping businesses thrive in the digital landscape.
Improving together
You can find us on the pages of these sites and read reviews about our work.
 Certified excellence and achievements
With a commitment to delivering outstanding results, IT Delight has been recognized for our expertise and achievements in the field of ecommerce development. Our certifications and achievements include:
Logistic Management
Efficiently manage your supply chain and streamline order fulfillment, shipment tracking, and inventory management with our logistic management solution.
Inventory Management
Optimize your inventory levels, streamline purchasing processes, and ensure accurate stock management with our advanced inventory management solution.
Warehouse Management
Maximize the efficiency of your warehouse operations with our warehouse management solution, enabling seamless order processing, inventory tracking, and automated warehouse optimization.
Full Cycle ERP/CRM Solution
Integrate your ecommerce operations with a comprehensive ERP/CRM system to streamline business processes, manage customer relationships, and gain valuable insights for strategic decision-making.
Product Information Management
Centralize and manage your product data effectively across multiple channels with our robust PIM solution, ensuring consistency, accuracy, and improved customer experiences.
Document Management
Simplify document handling and improve collaboration with our document management solution, enabling secure storage, easy retrieval, and streamlined workflow processes.
E-commerce POS
Effortlessly manage your offline sales with our integrated e-commerce POS system, enabling seamless transactions, inventory synchronization, and real-time sales analytics.
Loyalty Programs Integration
Enhance customer loyalty and drive repeat purchases with our loyalty program integration, enabling personalized rewards, targeted promotions, and customer engagement strategies.
We are trusted
As a eCommerce development agency, we have worked closely with many clients to create a perfect online store for their business.
About us
IT Delight is an ecommerce web development company that provides ecommerce development services since 2012. We deliver unique solutions for a wide range of clients from different industries.

If you have an idea or a project that waits to be realized, don't hesitate to contact IT Delight when looking for a custom ecommerce development company. We have: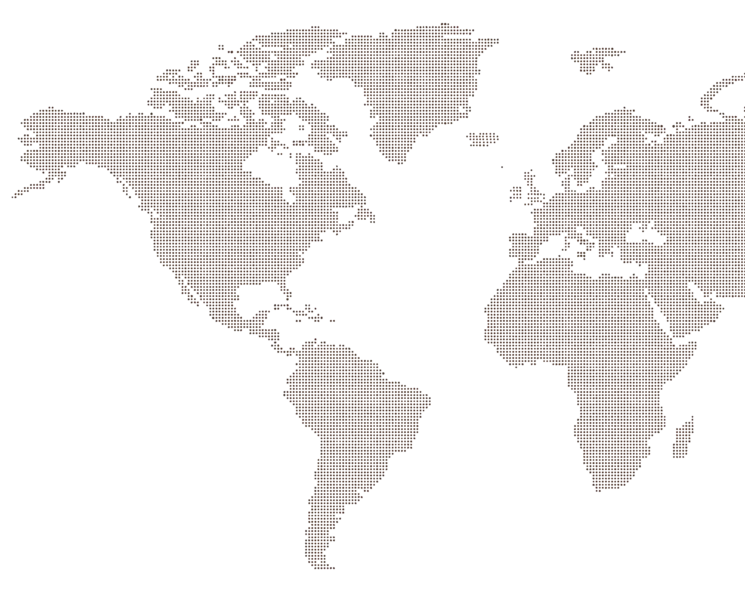 Tailored solutions for every eCommerce need
We offer a comprehensive range of ecommerce solutions designed to meet the unique requirements of different industries. Our expertise spans various site types, including:
Online Store Development
Capture the attention of online shoppers with an engaging and user-friendly online store. We will build a visually stunning website that seamlessly integrates product catalogs, secure payment gateways, and intuitive navigation, providing your customers with an exceptional shopping experience.
Auction & Bidding Platform
Create excitement and drive competitive bidding with a robust auction platform. Our solution enables real-time bidding, secure transactions, and advanced features that make it easy for buyers and sellers to participate in auctions and maximize their experience.
eCommerce Aggregators
Expand your product offerings by creating an ecommerce aggregator platform that brings together products from multiple sources. With advanced search capabilities, streamlined checkout processes, and a user-friendly interface, we will help you create a one-stop destination for customers looking for a wide range of products.
Ticketing and Booking Solutions
Simplify ticketing and booking processes with our tailored solution. Whether you are in the entertainment, travel, or event industry, our system enables seamless ticket purchasing, reservation management, and personalized experiences for your customers.
Social E-commerce Development
Harness the power of social media to boost your online sales. We will integrate your ecommerce platform with popular social networks, allowing customers to discover products, share their purchases, and engage with your brand, driving increased visibility and customer loyalty.
B2B or B2C Marketplace
Build a thriving online marketplace where businesses or individuals can connect and transact. Our comprehensive marketplace solution includes user management, secure transactions, advanced search functionality, and powerful analytics, empowering you to create a vibrant ecosystem for buyers and sellers.
Ecommerce Industries
Here are some of the industries we specialize in:
Hire Ecommerce Developers
Ready to elevate your ecommerce business? Contact us today and hire our talented Magento and Shopware developers.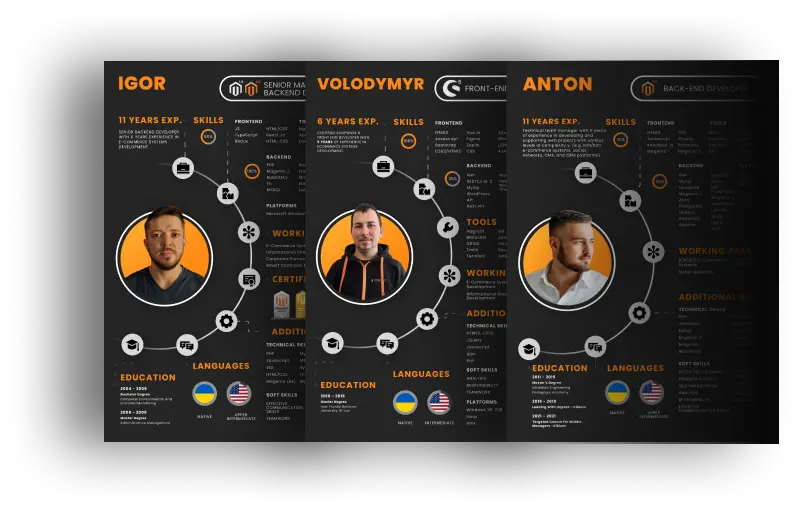 Hire Shopware & Magento Developers
Take your eCommerce store to new heights with our experienced developers. With their in-depth knowledge and expertise, our developers will transform your online business. 
From setting up and configuring your eCommerce store to crafting captivating themes, developing custom plugins, and providing ongoing support, our developers will deliver tailor-made solutions. 
By improving user experiences and boosting conversions, our developers will help your Shopware or Magento store thrive in the competitive eCommerce landscape.
Ecommerce platforms that we drive
At IT Delight, we are proud to be experts in Magento and Shopware, leading ecommerce platforms trusted by businesses worldwide.
Customer thoughts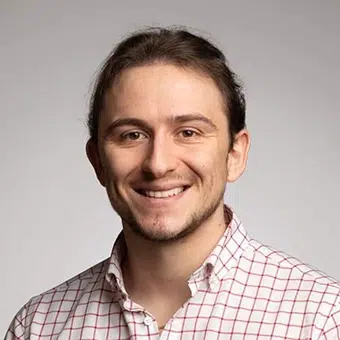 Alex Mokievets
Head of Sales at Neklo LLC
We`ve been working with ITDelight since 2017. Always good communication and fast hiring. Definitely recommend to other agencies.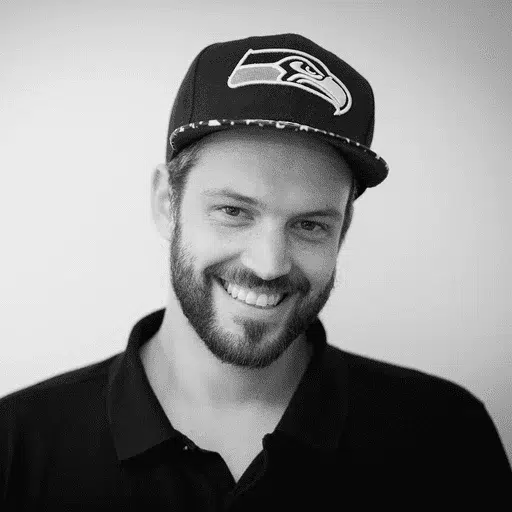 Philipp Lindermaier
Director Client Services & Engagement
IT Delight helps you to scale your business the right way, cause they know what they do In addition to their technical expertise, they also boast a high degree of humanity.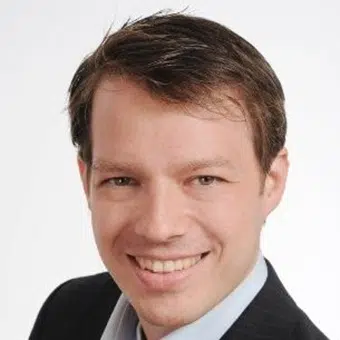 Niels Przybilla
CTO
It is very interesting to me working with IT Delight! I love the questions they ask and the professionalism in managing resources. They always know which people I need for my business and give me the suitable team!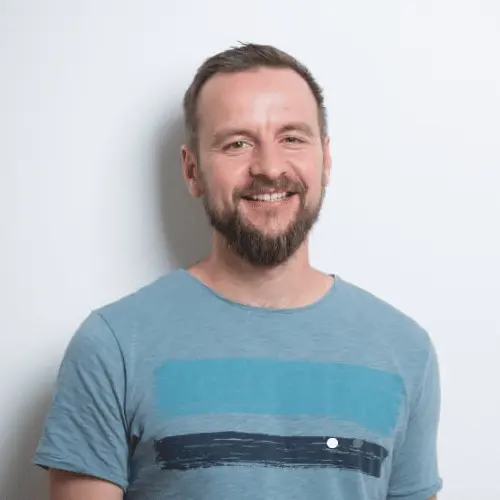 Christian Philipp
Geschäftsführer & Projektleiter at Integer_net GMBH
At IT Delight the Customer's needs are the utmost priority: Their highly skilled developers can be swapped depending on the task and be booked whenever they are needed. This creates flexibility that we value highly.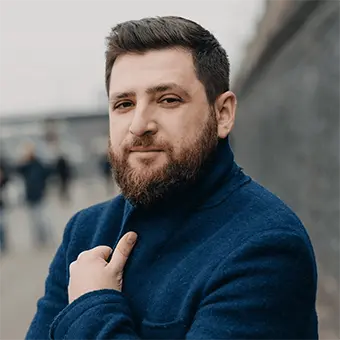 Petro Smirnov
eCommerce Director
We ordered a PWA project based on Vue storefront for Magento Cloud store from IT Delight Company. Despite the complexity of the task, guys did the job cool and efficiently. Especially I liked the communication and technical level. Highly recommend IT Delight as a contractor for your E-commerce business.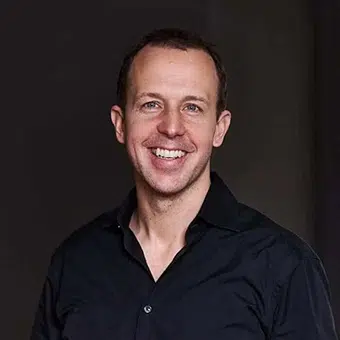 Daniel Erke
Founder
We enjoy working with IT Delight. It's straight forward and productive, even with smaller tasks or improvements.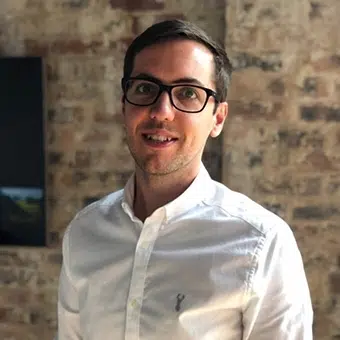 Nathan Chick
Co-Founder Managing Director
IT Delight have been a dream to work with, we have hired a number of their Magento Developers on long-term contracts. The developers have been technically excellent and just as important the communication has been excellent too. It's been a great partnership! I look forward to our continued work together.
Shane Doerksen
Solution Architect
We were consistently impressed with the professionalism of IT Delight, and with the fact they took our project's success seriously. The project was a complete success. All of our goals were met, our schedule and budget were respected, and all work was done to a very high standard. We were happy with their approach and the outcome.
Case studies
Our latest projects.
FAQ
What is an eCommerce development company?
An eCommerce development company specializes in creating and implementing digital solutions that enable businesses to sell products or services online. They provide expertise in website design, development, and integration of features like shopping carts, payment gateways, and inventory management systems. As an eCommerce development company, we bring extensive knowledge and experience in crafting customized solutions tailored to your specific business needs. We understand the importance of a seamless user experience, secure transactions, and scalable infrastructure to drive your online success.
How much does eCommerce development cost?
The cost of eCommerce development varies depending on several factors such as the complexity of the project, desired features, customization requirements, and platform chosen. At IT Delight, we offer flexible pricing options that are tailored to your unique business requirements. Our team works closely with you to understand your goals and budget, providing transparent pricing and a detailed proposal outlining the scope of work and associated costs. We strive to deliver cost-effective solutions without compromising on quality, ensuring you get the best value for your investment.
What is the best eCommerce platform?
The best eCommerce platform depends on your specific business needs, goals, and preferences. There are several popular platforms available, including Magento, Shopware, WooCommerce, Shopify, and more. Each platform has its strengths and features that cater to different business sizes and industries. At IT Delight, we specialize in Magento and Shopware development, leveraging the power of these robust platforms to create exceptional online stores. Our team assesses your requirements and recommends the most suitable platform that aligns with your goals, ensuring a seamless and successful eCommerce experience.
Can you integrate the new eCommerce solution into my existing one?
Yes, at IT Delight, we have expertise in seamlessly integrating new eCommerce solutions into existing systems. Whether you have an existing website, CRM, inventory management software, or other systems in place, our skilled developers can integrate and synchronize them with your new eCommerce solution. We ensure smooth data transfer, streamline processes, and provide a cohesive user experience across all integrated platforms. Our goal is to maximize efficiency and provide a unified solution that enhances your overall business operations.
How long does eCommerce solution development take?
The duration of eCommerce solution development depends on the complexity and scope of your project. Factors such as desired features, customization requirements, and platform chosen can influence the timeline. At IT Delight, we follow a streamlined development process, combining agile methodologies with meticulous planning and execution. Our team works closely with you to establish clear milestones and deliverables, ensuring efficient project management and timely delivery. We strive to complete your eCommerce solution development within a reasonable timeframe, while maintaining the highest quality standards.
How long does it take to develop an eCommerce website?
The timeframe for developing an eCommerce website can vary based on the project's complexity, features required, design customization, and integration needs. A typical eCommerce website development project can take several weeks to a few months, depending on these factors. At IT Delight, we understand the importance of delivering your eCommerce website promptly while ensuring a robust and user-friendly online shopping experience. Our experienced team follows a systematic approach, combining efficient development processes, thorough testing, and quality assurance to deliver your eCommerce website within the agreed timeline.
Let's talk
about your project!