The fashion business is in the middle of profound transformations as a result of digital innovation, increasing globalization, and changing consumer buying patterns.
Eye-Opening eCommerce Statistics
Due to the COVID-19 epidemic, many people have started doing their shopping online. McKinsey predicted that by the year 2020, eCommerce will account for 29% of all retail sales of apparel in the world, up from 16% in 2015. In the same year, Shopify found that over 150 million consumers were making their first online purchases. As more consumers do their shopping online, stores have had to rethink their strategies to attract tech-savvy clients.
Online purchases are expected to reach $6.5 trillion by 2023. If the current rate of growth in eCommerce is sustained, annual eCommerce sales might exceed $8 trillion by 2025. This is fantastic news for online businesses and demonstrates exactly how many opportunities there are. Although there will undoubtedly be more competition, revenue will also rise. Therefore, this is the ideal time to join the bandwagon.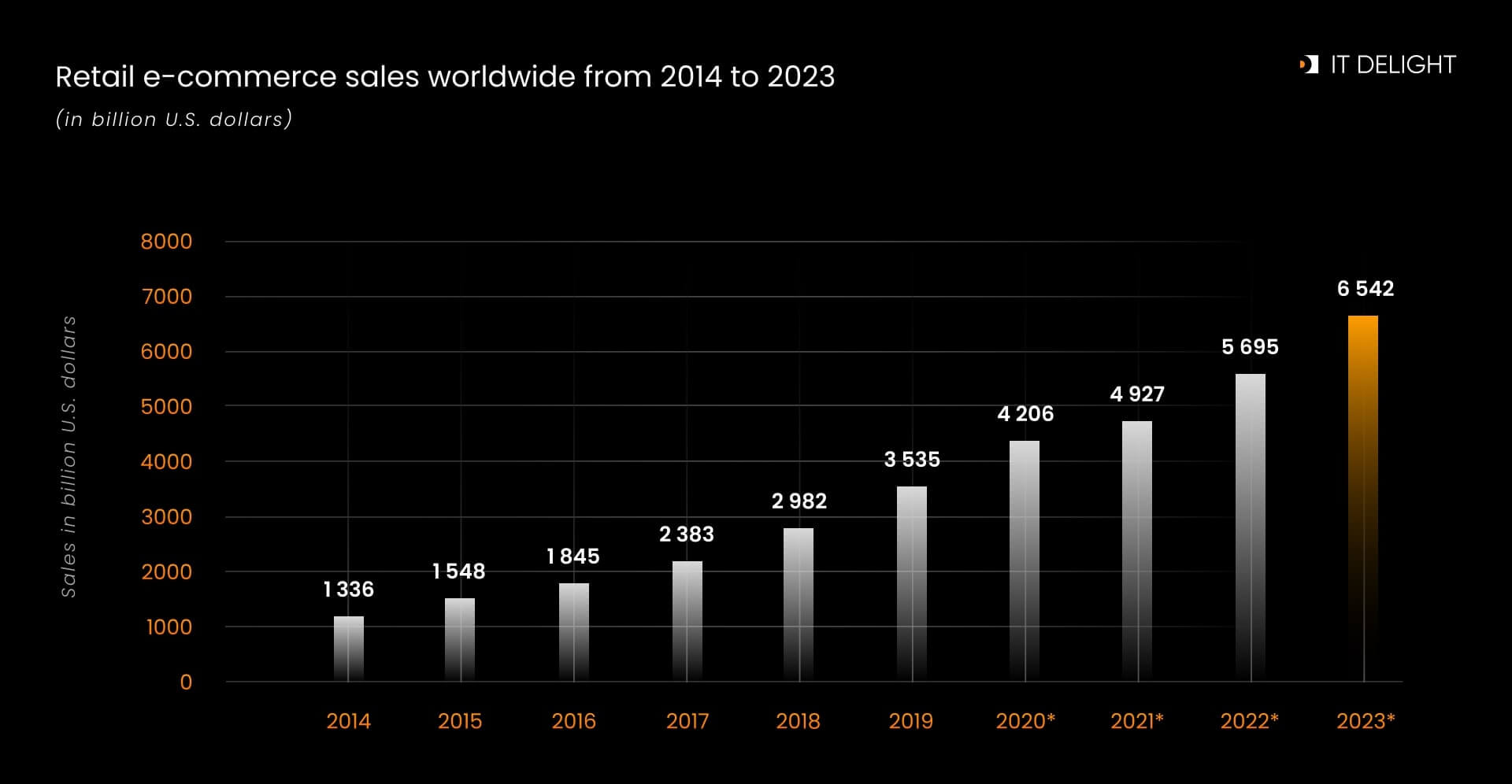 The fashion industry is always adapting to meet the requirements of the next generation of consumers. That's why we have compiled a list of seven likely trends that every merchant should be aware of.
Entering the Metaverse
As a term, "metaverse" can be interpreted in several ways. Although the concept of virtual communities is still evolving, the notion is that individuals would be able to engage in mundane tasks such as making social connections, playing games, and making purchases in a digital environment.
Reese Witherspoon and other celebrities were made fun of when they predicted that "in the (very) near future, every person would have a parallel digital identity. The use of avatars, cryptocurrency wallets, and digital commodities will become widespread. "
NFTs are being tested by retailers already, including athletic gear giants like Under Armour. Because of their partnership with Steph Curry, they were able to recreate the shoes he wore when he became the NBA's all-time leading three-point shooter.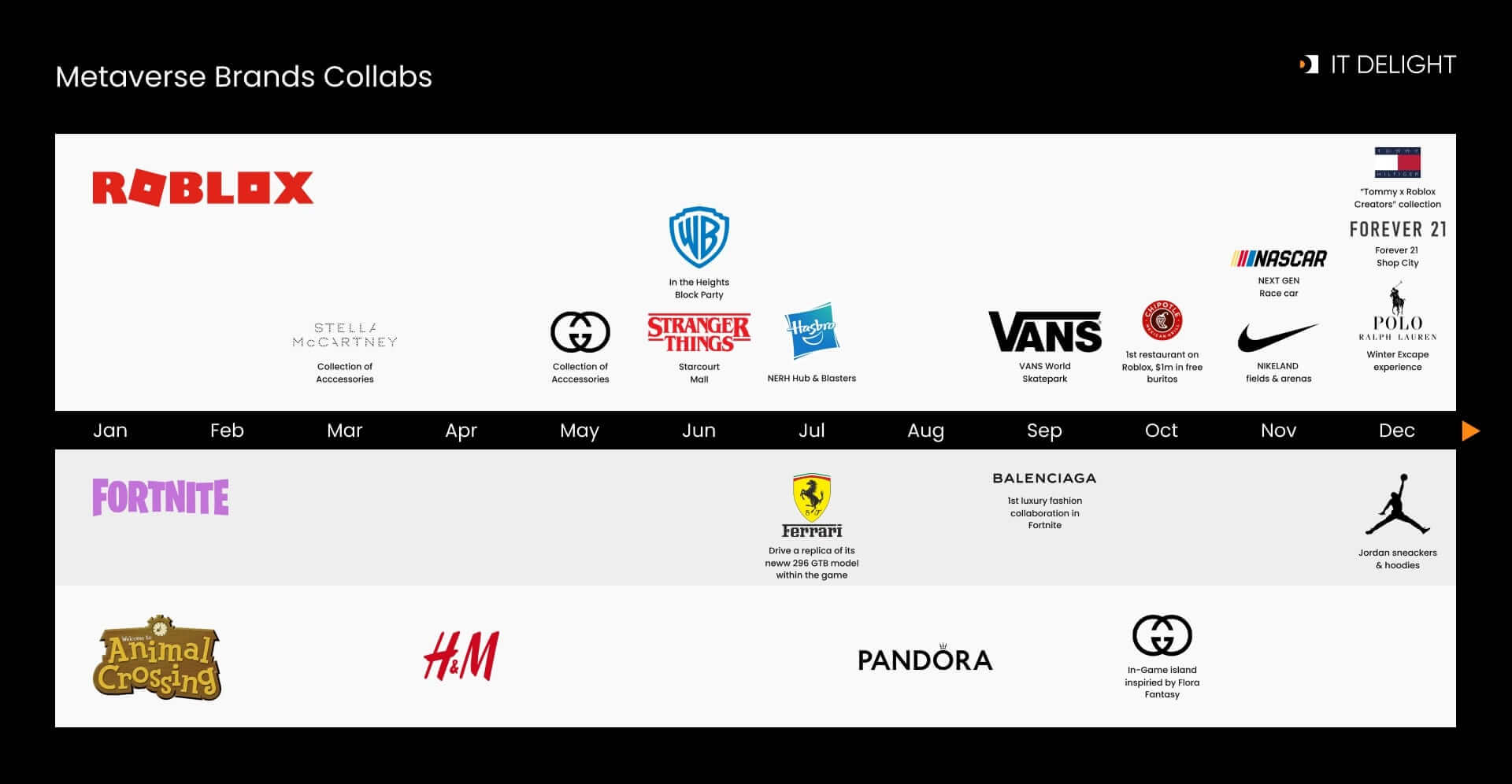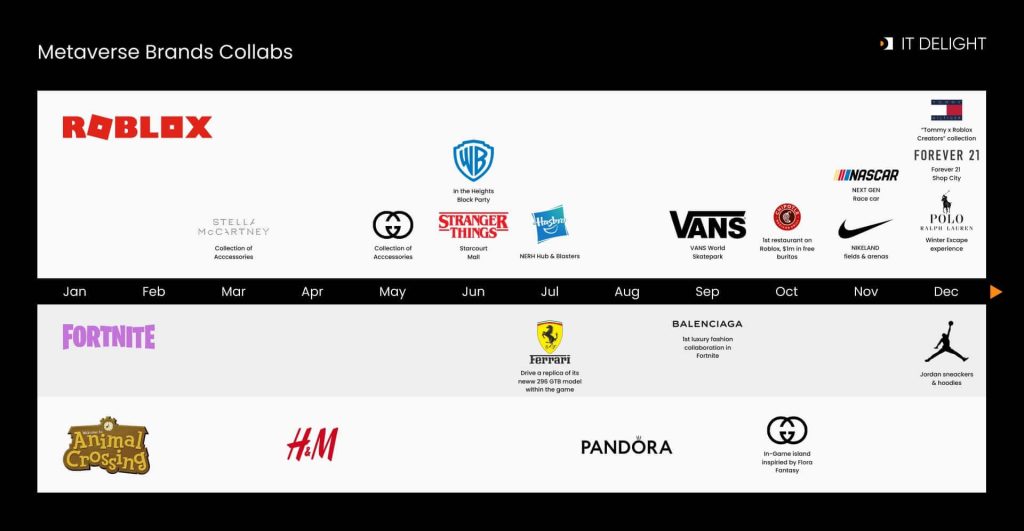 Image4 Forever 21 teamed up with Roblox to build a virtual mall in the latter's virtual world, which it called Forever 21 Shop City. The game allows players to buy goods for their avatars and manage the virtual store as though it were their own.
PrettyLittleThing, another popular fast-fashion company, has also started using virtual models to promote its wares. The company announced the contest on Instagram, where they introduced their innovative "avatar in the metaverse" idea.
In the fashion industry, NFTs have dual use as authentication tools and standalone collectibles. More people are becoming involved now than ever before, and that's especially true of strong players and gamers. To celebrate its jubilee, Louis Vuitton collaborated with Beeple on the release of a video game using collectible NFTs.
At the very least, the fashion industry's entry into the virtual world hints at some interesting new possibilities for customer participation.
The future of the digital world is uncertain, but the possibilities it brings are exciting for luxury brands, merchants, and customers alike.
Business in the Social Network
The business strategies of many social networking sites are changing to make it easier to buy things inside of the apps themselves. It aids eCommerce sites in connecting with shoppers when they are in the midst of making a purchase decision.
Many successful eCommerce fashion firms have made social media an essential part of their marketing strategy. Considering how much time we spend on our phones, this is not unexpected. Users of social networking sites and mobile applications now devote roughly 15% of their awake time to their devices.
Based on projections made in BoF and McKinsey & Company's recent research, "The State of Fashion 2022," social commerce sales in the United States alone are predicted to grow to $56 billion in 2023. Sales from social commerce will top $600 billion by 2027. A worldwide standard has been set in the retail industry thanks to social media.


Increasing numbers of social media sites, from TikTok and Instagram to Snapchat, are incorporating a shoppable feature, piquing customers' curiosity and prompting them to make a quick purchase. These sites have also developed buying features in recent years; for example, Shopify just recently made it possible to buy items directly from the TikTok app.
These platforms aren't the only ones taking use of social shopping to establish their own channels for shopping; standalone and related brands, shops, and merchants are doing the same thing to better position themselves in front of their target audience.
Branding above Sponsored Advertisements
It would be an understatement to call the online fashion market competitive. Nowadays, shoppers have more options than ever, which makes it challenging to keep them coming back to a certain online site.
By the year 2023, tech corporations such as Google want to prevent brands from collecting cookies in their browser. About a quarter of IT execs believe the new rules would slow their company's expansion plans.
Branding can provide an alternative to costly advertising and restricted customer information. Research shows that organizations that put resources into their brands have a higher likelihood of organic consumer engagement and retention. Customers loyal to well-known brands are also more willing to pay higher prices, therefore this helps companies improve their earnings.


Noémie is one example of a clothing label using this approach. Brand creator, Creative Director, and Chief Executive Officer Yuvi Alpert says, "We wanted to move away from standard concise advertising that did not generate an emotional connection to our wares, so we expanded our promotions and the media we employed to include storytelling advertisements.
Since we found that 20% of our audience was drawn in by promotions that used a narrative or storytelling format, we set out to learn how to put this tactic into practice effectively.
We observed strikingly higher engagement rates than with conventional banner advertising or brief films on social media when we told stories about our customers and distributed them in content-rich forms like blogs, publications, and emails.
They were also a lot cheaper and versatile, making them a good choice. Our conversion rate improved and our cost per client went down once we switched to a narrative approach."
Real-Time Purchasing
No surprise consumers "judge a book by its cover" when shopping for clothing online. So, it's clear that pictures matter a lot. Customers are less likely to make a purchase if they find the displayed product images unappealing. What we're seeing here is visual commerce and real-time shopping: the production of eye-catching visuals with the full purpose of generating revenue.
The combination of online commerce with real-time video streaming has given rise to an entirely new kind of retail experience. Now online platforms mimic the feel of really being in a store while showcasing a wide variety of shoppable content. Prospective buyers may now participate in a live video broadcast, have in-the-moment discussions about items, and make purchases without first reading product descriptions or searching the web for customer feedback.


By 2023, the live streaming business in the United States is expected to be worth over $25 billion, up from an estimated $11 billion this year. Online and physical stores alike have continued to capitalize on the popularity of live shopping and visual commerce. Some Parisian department stores, including Printemps and Samaritaine, are employing live shopping streams to attract new consumers and increase sales.
Selling Sustainable Items Only
There is no longer a niche market for sustainable and environmentally friendly items.
Searches for eco-friendly products have increased by 71% in the last five years, according to WWF data.
By 2030, Generation Z will constitute the largest customer group worldwide; 41% of this group say they would pay more for sustainable fashion; 58% say a brand's intention, value system, and goal matter.
What's more, 73% of all buyers would alter their behavior in an effort to lessen the planet's environmental impact.
Already, popular clothing lines are profiting from this trend by increasing their use of sustainable materials. For instance, Pangaia, a sustainable clothing company located in London, has added two new 100% bio-based options to its fabric line-up: "PlntFiber" and "FrutFiber." These fibers are made from plant mixes and agricultural byproducts. Customers will be able to check the sustainability of their purchases by scanning a QR code on new clothing manufactured from these materials.


The Fashion Sustainability and Social Accountability Act is a topic of discussion in New York City right now. Its authors say it will force major fashion companies to account for their contributions to global warming. Companies with more than $100 million in annual sales and operating in New York will be required to comply with the Fashion Act's disclosure and material production volume requirements. If the Fashion Act is passed into law, businesses would have a year to comply or face penalties.
Multiple Methods of Payment
FisGlobal predicts that by 2024:
digital wallets will account for 51.7% of e-commerce payment volumes
credit card usage will drop to 20.8%
debit card usage will fall to 12%.
E-wallets, credit, and debit cards will collectively make up 84.5% of all eCommerce spending by 2024. Various payment methods are important to buyers. Do stores and marketplaces only provide card payment, or do they also give customers the option of making direct bank transfers or using a contactless form of payment? To keep ahead of the curve, shops should accept alternative payment methods like Bitcoin, Escrow, and eChecks using ACH processing (more about popular payment methods.)


In 2020, when consumers' budgets were very tight, BNPL became increasingly popular. Some popular retailers have started accepting BNPL as an alternative to credit cards, including GAP and Neiman Marcus. The most reputable clothing stores are working with fintech firms like Affirm and Uplift to simplify the checkout process for their consumers.
For instance, Klarna provides flexible payment methods including direct payments and pay after delivery. This raises the bar for the whole client experience and encourages greater advancements in the future.
Do you want to adopt multiple payment methods in your store?
Give us your contact details and we'll reach out to you as soon as possible
Adopting AI Chatbots
Online customer service and support may take a technological leap forward with the help of chatbots. With the rise of online shopping, several popular clothing companies have started using chatbots to provide customers with more personalized experiences.
A consumer might expect to be greeted by a chatbot when they visit an online shop. The AI chatbot stylist has a thorough understanding of the customer's preferences, even the specifics of their favorite:
colors
patterns
sleeves
silhouettes
cuts, etc.
It remembers the customer's dislikes so they don't have to keep saying them over and over again, and it takes those into account when suggesting products and clothing.
During a guided style interview, the chatbot stylist will ask a customer the same kinds of questions that a real stylist would, using the same kinds of vocabulary. The customer's unique fashion profile is then developed by AI and refined with each engagement.


The AI stylist will not only provide suggestions based on the customer's body type, skin tone, hair color, and eye color but will also demonstrate how to wear the item being discussed in a variety of different settings. These events might be anything from a night out on the town with your significant other to a business breakfast with colleagues.
To top it all off, much like human stylists, you can choose from a variety of AIs that each has their own unique sense of style. Customers who are more interested in the newest trends may consult with a stylist who is equally trend-focused, while those who are more traditional can chat with a stylist who has a more classic aesthetic. Every time a consumer visits a store, they are presented with a curated selection of items and clothing that is tailored specifically to their body type, personal preferences, and upcoming events. They will also be given advice on how to dress to accentuate their best features.
Final Thoughts
The fashion retail sector will maintain its unprecedented growth in eCommerce. At the end of the day, happy customers and tailor-made services are driving this constant evolution. That's why it's crucial for merchants to study the aforementioned trends and their inner workings, with all their implications. Customers are more likely to make repeat purchases and recommend a store to their friends if they believe that the shop was designed with them in mind. And it doesn't matter whether it is a brick-and-mortar or online store launched with the help of an e-commerce consulting services agency.