The global footwear market is expected to reach $440 billion by 2026. Becoming part of such a profitable area doesn't seem like a bad idea, does it? This article will explain how to start an online shoe business and make money out of it.
How to Start a Shoe Business Online Step-by-Step
In particular, we'll talk about how to choose a niche and shoe source, how to establish your online presence, and how to promote your shoe brand. Without further ado, let's get to it.
Choose a niche for your shoe business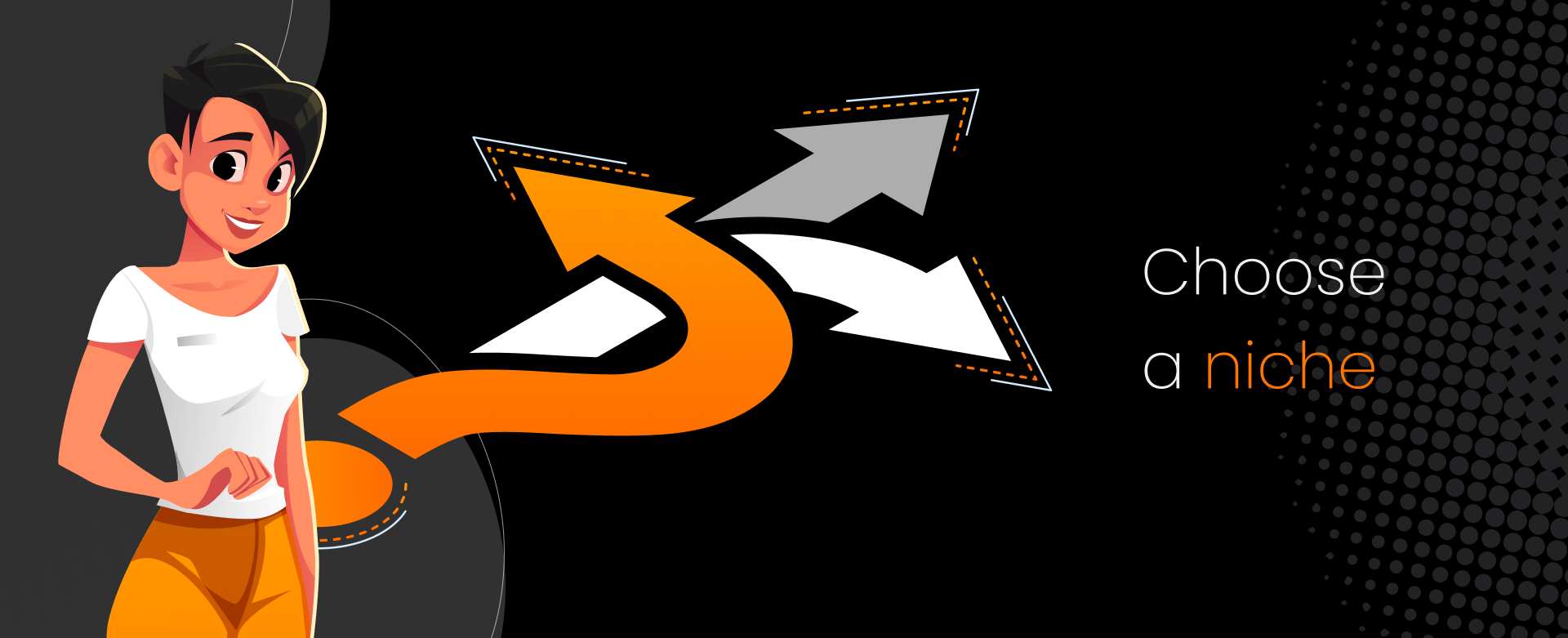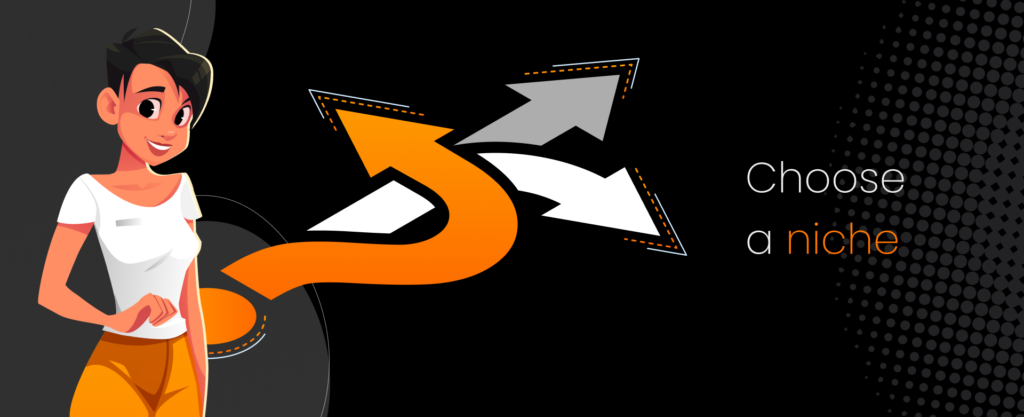 First things first, you need to decide what kind of footwear you will be selling. Do you want to sell summer shoes or sports footwear? Or are you planning to sell used shoes online? Do you think about selling those trendy Birkenstocks for a season or want to establish a steady business selling tried classics? Before you order B2C eCommerce development services, answer all those questions above.
Make thorough research of the marker to see whether there's room for developing your idea and choose a specific niche to concentrate your efforts on.
Why is it so important for you as a business owner? Because it's hard to target an audience when you have very generic products, and it's hard to come up with relevant marketing campaigns.
Let's review some of the niches worth looking into:
Sport shoes
Usually, all footwear is divided into sports shoes and regular footwear. These days, sports shoes are becoming more and more diverse due to the rising popularity of maintaining a healthy lifestyle. Pick any type of sports shoes, like running, walking, or tennis shoes, and you won't miss the demand.
Eco-friendly shoes
According to the Global Footwear Market report, leather is the most used material for footwear. At the same time, more and more people turn to eco-friendly footwear that comes without any harm done to the environment. You can fill the gap of vegan leather and sell shoes that will both be comfortable and sustainable.
Vintage-style shoes
Old is the new young, they say, right? Especially when it comes to shoes. While real vintage footwear is both rare and quite expensive for a regular person, many buyers opt for vintage-looking shoes.
Custom-designed shoes
One more idea that you can explore is making custom-designed shoes. These days, custom shoes are becoming quite popular among different groups of people. Whether it's a child who wants PAW Patrol characters on their sneakers or an adult who simply wants to have unique shoes that don't look like tons of others, the custom-designed niche is worth checking in.
Find shoe source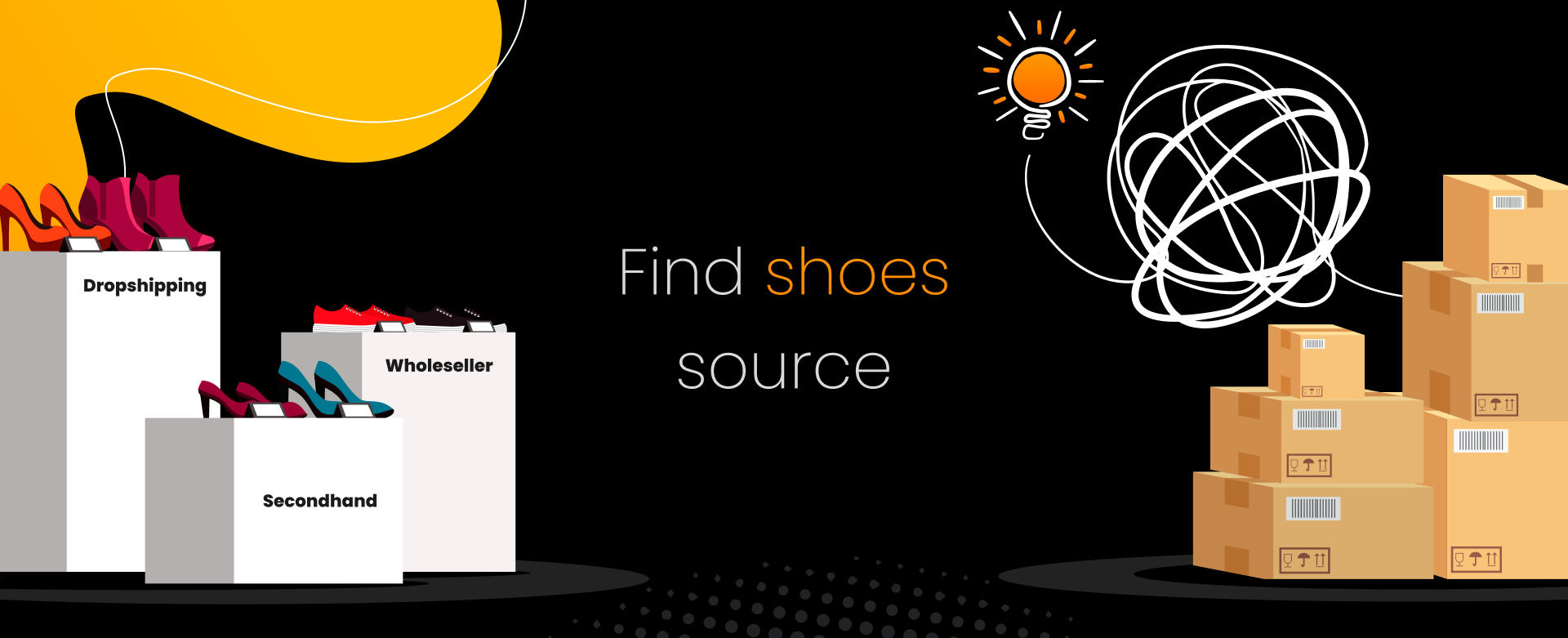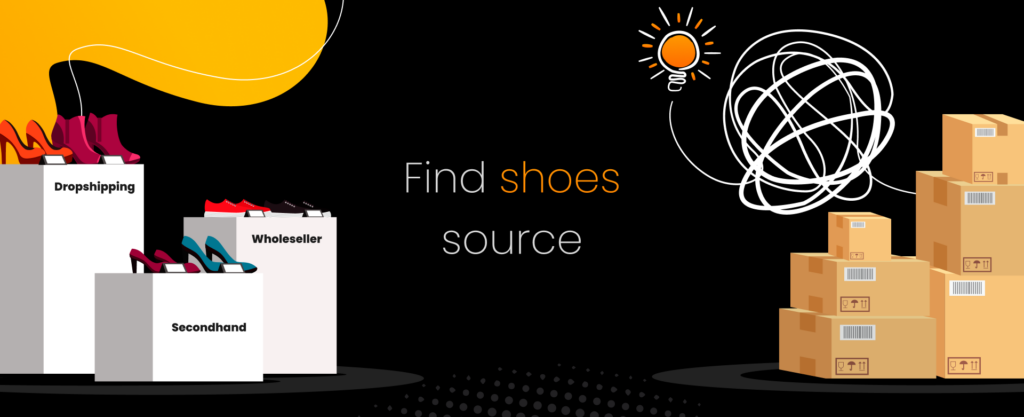 Now it's time to decide how you will source your shoes. Once you have determined what kind of shoes you are going to sell and who your target audience is, it will be easier to choose a shoe source. There are several options:
Secondhand
Lots of people opt for pre-owned or secondhand footwear. You can sell your own shoes that you don't use anymore, gather the used shoes from your family and friends, and expand the search for secondhand footwear to garage sales, local estate sales, or thrift stores.
By constantly monitoring and checking multiple sources of secondhand footwear, you can find real deals for extremely low prices and gain much profit by reselling.
Wholesaler
Another option is to order a bulk of shoes from a wholesaler. There are many B2B shoe businesses from which you can order your shoes and sell them via your store. Or else, you can also work with manufacturers who will make shoes for you from scratch.
Dropshipping
One more way to source your shoes is to work with dropshipping suppliers. This is quite similar to working with the wholesaler, except for the fact that you won't need to purchase shoes in advance or keep any inventory at all.
You hold the online store, listing the items and processing the orders, and your dropshipping partner will take care of delivering the order to the customers. For this model, you should consult on B2B eCommerce development services first.
Choose a platform to sell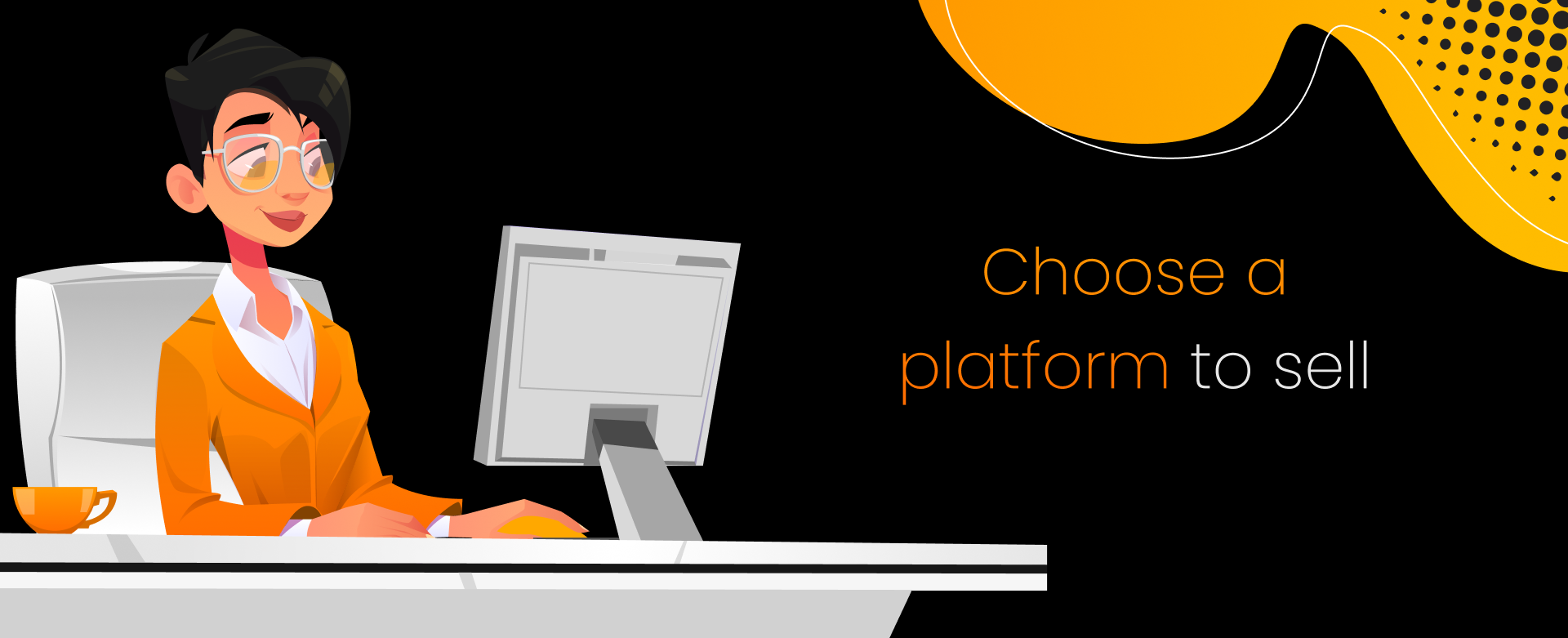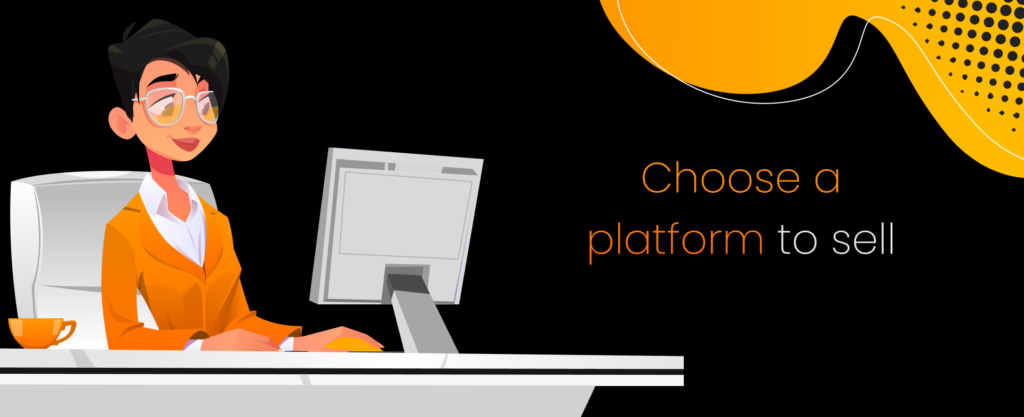 Now it's time to decide how exactly you want to sell your shoes online. With the vast opportunities the internet provides, there are multiple options on how you can go about it. Let's review some of the ways to sell shoes online.
Social media platforms
The first and most accessible way to start a footwear business is to create a social media page, whether Facebook, Instagram, or Pinterest. Many people choose social media as their first option to sell shoes online, but it isn't the most convenient way to do it in the long run.
Firstly, your reach and marketing opportunities will not only be limited to the platform you are using but also to the number of followers you can gain. Secondly, you'll spend loads of time communicating and processing each order.
Marketplaces
Taking your shoe business to the next level is choosing a marketplace, like Amazon or eBay, to sell your shoes online. These platforms already have loads of customers searching for all kinds of products, including shoes.
You get a ready-to-use platform with figured-out details, such as navigation, CTAs, paying options, etc. You don't have to build any of these things from scratch.
Yet, marketplaces don't come without some cons as well. For instance, you can't customize your online presence to your liking and end up with a store that looks exactly like many other online shoe stores.
Also, you have to pay quite hefty fees for every posted and sold item.
Custom online stores
If you want to build an online shoe store with a long-term future and broad opportunities for growth, you have to consider building a custom online store. Such website builders like Magento or Shopware allow you to establish an eCommerce presence tailored to your needs and requirements.
You get to build a store that looks exactly like you need it to look, down to every product page or catalog view. Also, you can scale the store up and down according to your needs.
Set up your platform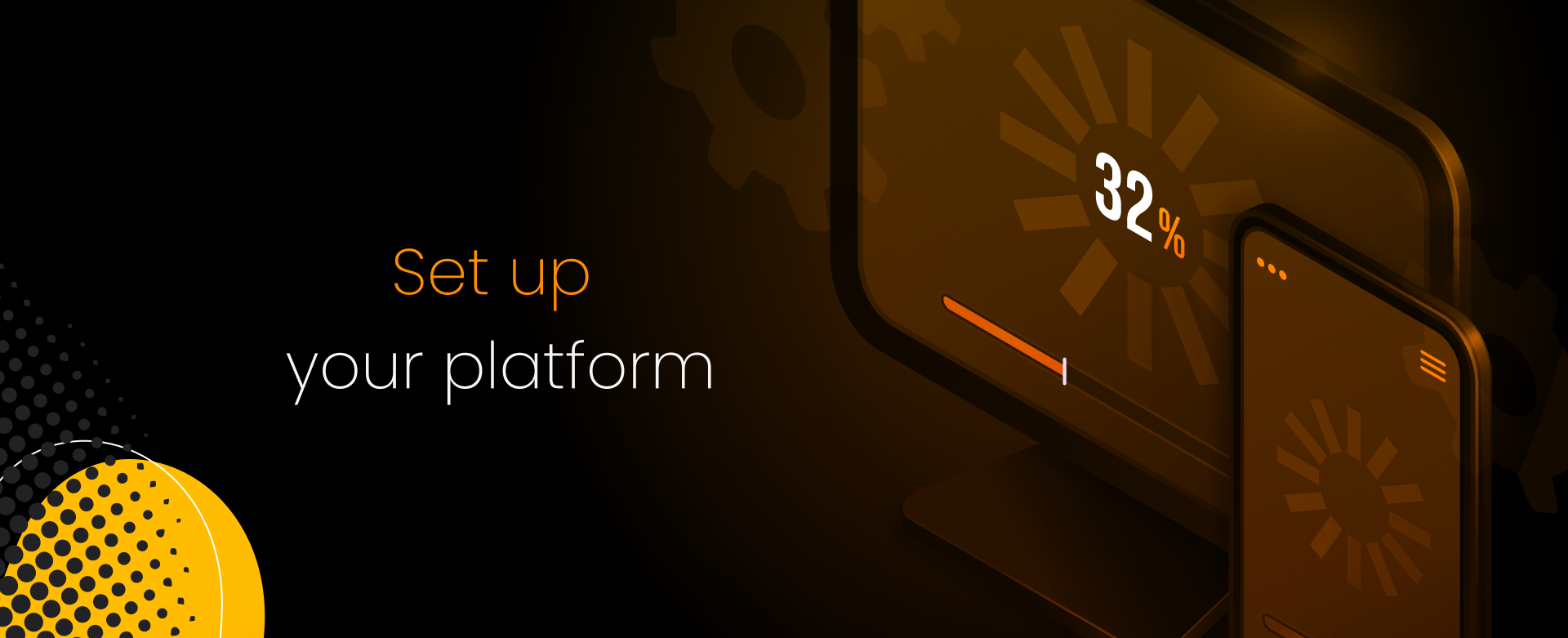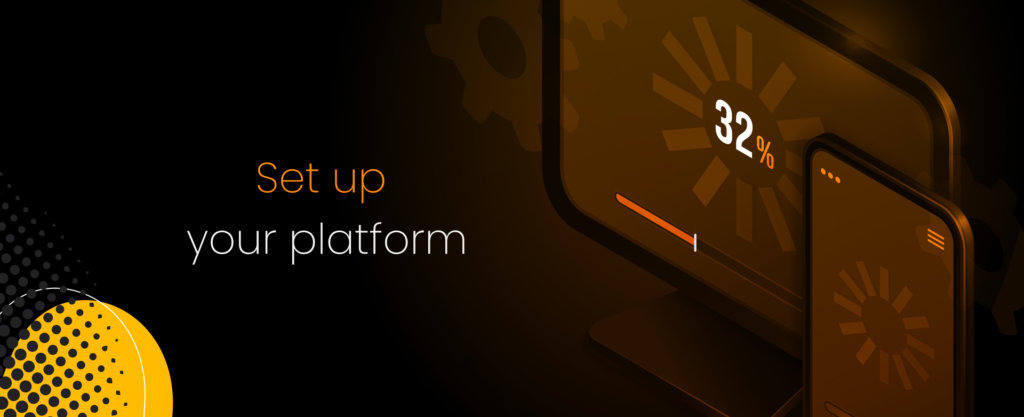 The next step is to set up your platform and make the shop ready for customers. Depending on the choice of platform, the set up process may differ.
You don't want to rush this process because setting up the platform right from the start will save you a lot of time and money for fixing glitches or bugs in the future. Besides, it's always easier to take time and work on the details at the beginning, not when you have loads of live customers to take care of.
Sell on social media
It doesn't take much to create a shoe business on social media. All you need to do is create an account on Instagram, Facebook, or whatever platform you've decided to use.
While taking seconds to set up, establishing your presence and growing pool of followers is whole another deal. You need to constantly generate new content, whether it is pictures or texts, to appear in the audience's news feed.
Processing orders is also time-consuming since you have to communicate with each customer separately, gathering all the details regarding their purchases.
Create a seller account on the marketplace
If you want to sell on the marketplace, you'll need to register as a seller on the chosen platform. Whether it's Amazon, eBay, or another marketplace, the registration process is quite simple and doesn't take more than a few steps. Once you've created an account, you can list and sell your footwear.
Create an online store from scratch
Now, this is the most beneficial option, but how to implement it in life? As we've mentioned, such website builders like Magento or Shopware allow you to create an online store from scratch. You can make everything tailored to your needs, from the catalog pages to store scalability.
Here are a few things to pay special attention to when creating an online store.
Site structure
You need to make sure that your customers can easily navigate the store. You won't be there for them to show that the product page is here and the Buy button is there. Additionally, efficient site structure affects how your page ranks in the search results.
Multiple payment options
When having multiple customers all over the world, you need to provide them with convenient payment options no matter where they are located. Make sure to include multiple payment options and multi-currency options to expand your customer base.
While it's most convenient to create a unique store from scratch, it's also the most complicated option. Worried about getting it all right from the start? Let our team handle your eCommerce presence while you'll focus on the other parts of your shoe business.
Use proper marketing strategies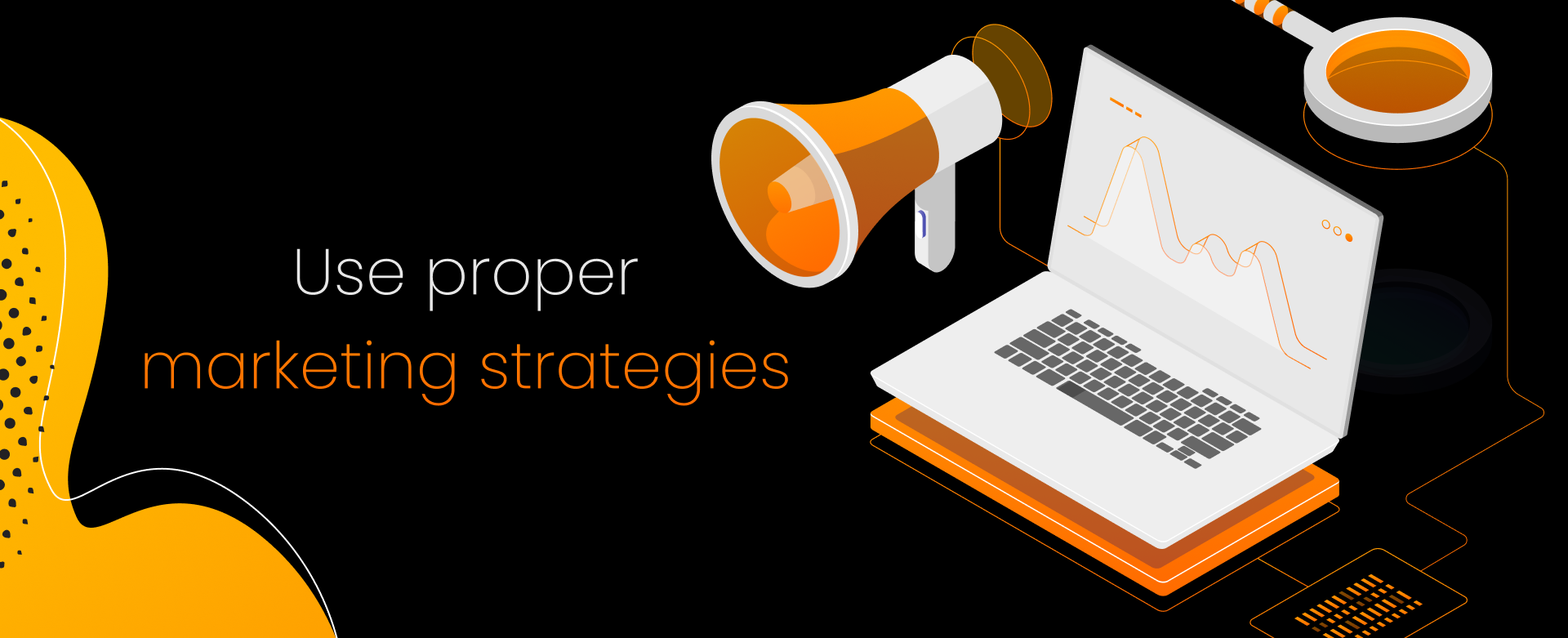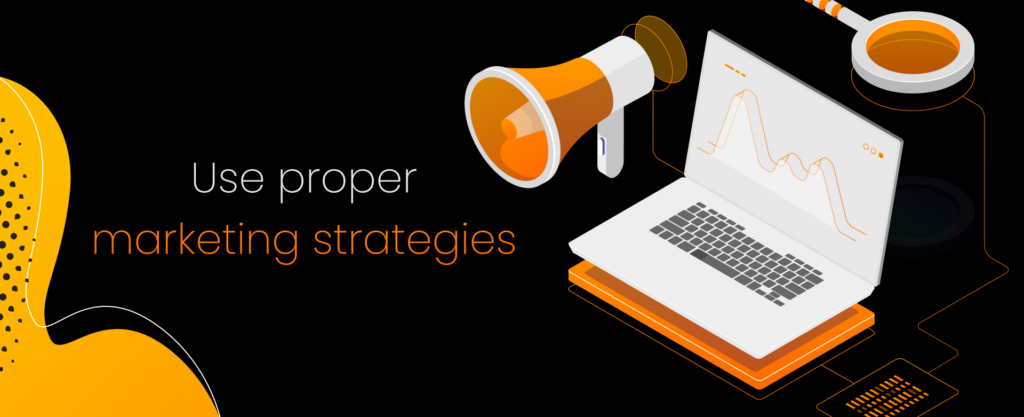 Once your store is all set up technically, it's time to fill it in. Your content is what your customers will pay the most attention to when it comes to eCommerce business.
They don't think about how they stumbled upon your products, whether it was through a popular marketplace or the first search result on Google. That's information relevant only to you, and if you managed to get them to see your products, you did a good job. But now it's time to make them stay on your page and turn website visitors into customers. Let's see how you can ensure that.
Fair pricing
First and foremost, make sure that you set adequate prices for your products. Conduct market research and determine what the average price for shoes in your category is. The point is not to offer the lowest price or the average one but to set profitable prices that will benefit your customers.
In order to do so, you should customize your pricing, adding specific sales or offers. For instance, if you sell family shoes and your customers often buy shoes for themselves and their spouses or children, offer them a family package. Or else, offering special prices for returning customers.
High-quality content for your online shoe business
You won't win customers if you don't display your shoes in the most lucrative light. In order to do so, you need to take care of two major factors: images and description. Let's talk some more about them.
Shoes description
A perfect product description contains shoes' features and benefits as well as their limitations. You don't want to withhold information about an item's cons or limits; instead, write descriptions that explain for whom the shoes will be a perfect choice. Otherwise, you'll either get a lot of returns or unsatisfied customers.
Shoes photos
Thought-out descriptions have to be followed by high-quality photos that show the products from all angles. Potential customers want to take a good look at the products before buying them and expect multiple images of each pair of shoes.
Search engine optimization of the online shoe business
If your target audience doesn't use social media much or your store is the one and only method of showcasing your products, make sure that it ranks well in search results.
Search engine optimization is an important part of running your business that provides round-the-clock promotion, increases quality traffic to your website, and generates a higher return on investment.
SEO includes such steps as thorough keyword research, proper site architecture, speed optimization, etc. To learn more about SEO, how it affects your business, and how to conduct it properly, read our guide on SEO in eCommerce.
Have some shoes you want to sell?
Drop your contacts and our team will help you to find the best way to start your business.
Monitoring and adjusting your online shoe store business plan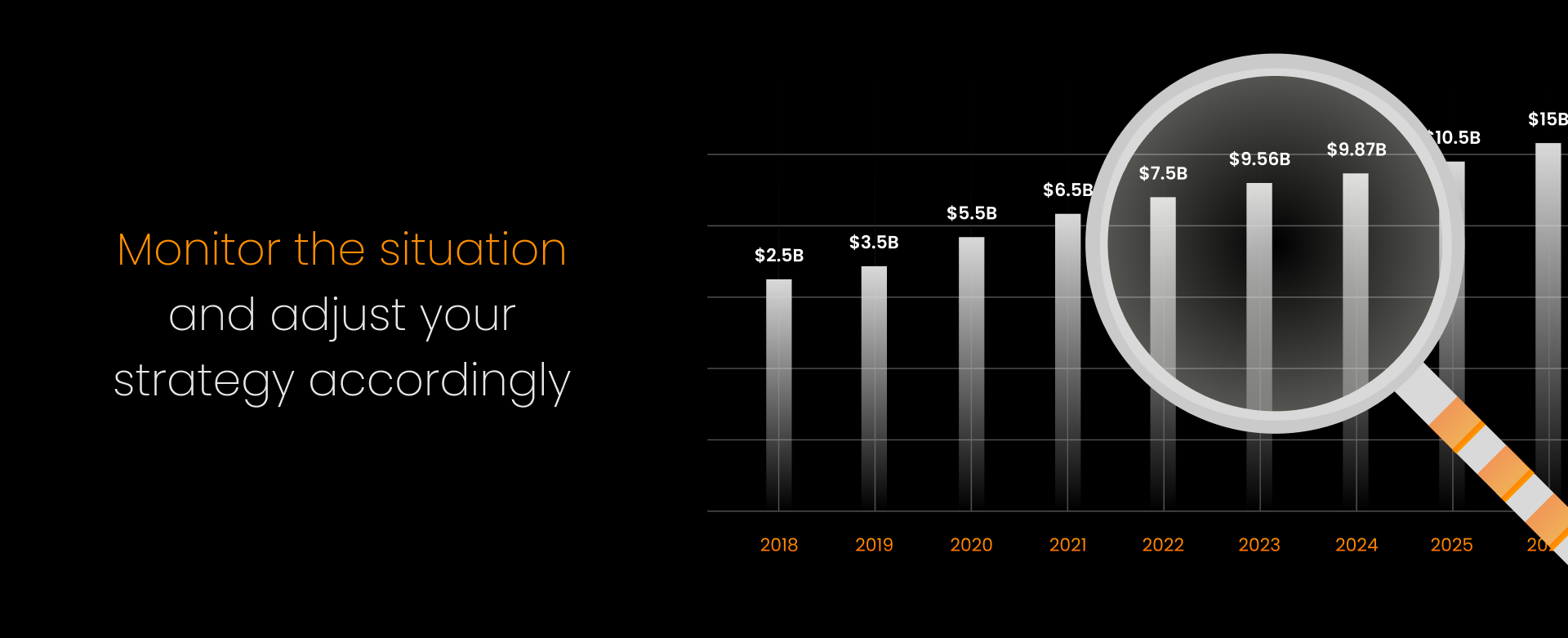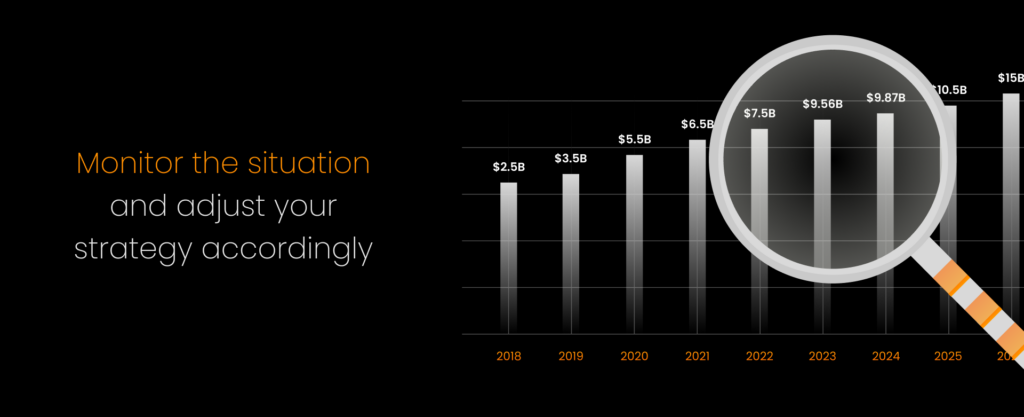 Very few business owners created an eCommerce store that succeeded on their first try. If you don't become a main competitor of Nike or Dr. Martens in the first few months, don't get upset.
As a matter of fact, the eCommerce market is rapidly changing and evolving, and so should you. Don't stop on a single approach or strategy that works right now. Instead, constantly analyze your current numbers and use them to make better decisions in the future.
Online Shoe Business Summary
Now, that's it! Starting a shoe business online surely requires some effort, but you've got it! Now that you know how to go about every part of the process, it won't be as hard. Remember to choose a specific niche to reach your target audience and carefully choose a shoe-sourcing strategy and platform. Don't be afraid of the upcoming challenges, because our eCommerce fulfillment services are always there for you.
Also, make sure to properly set your platform, whether it's a social media account or a custom online store. And of course, once you've set it all up, don't forget about marketing.
If you have any questions, don't hesitate to contact us. We will gladly answer all of your questions.