Magento 2 remains one of the top choices in the eCommerce world. Startups and large companies opt for Magento to build their online presence. In this article, we'll talk about several Magento products and how much it will cost you to build a store with them.
As a Magento development company, we'll cover such aspects as licensing, hosting, maintenance, and other necessary features that are needed for running a robust Magento store. And let's start with the big question everyone is so curious about:
The ultimate question: how much is it to build a store on Magento?
Every business owner wants to know right from the start how much it will take to build a store on Magento. Yet, there is no simple answer to that question. When it comes to Magento, its extensive opportunities for customization remain its main benefit over the other platforms. As such, every project comes with its own features and functionalities at various prices.
The easiest way to learn about the price is to consult eCommerce specialists who will help you determine the necessary costs. However, before seeking eCommerce consulting, make sure to articulate as many details about the project as possible; it will help to get a more precise answer.
Licensing costs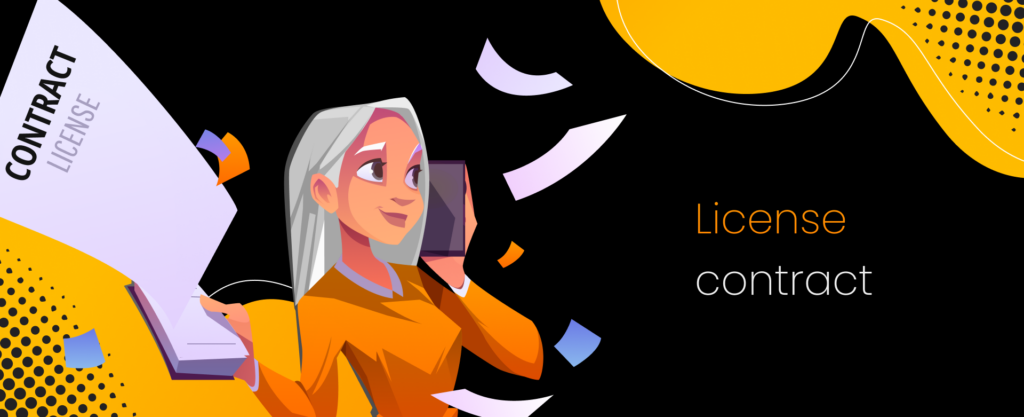 Let's start with the licensing costs because these are the most predictable ones. With other factors, the price ranges depend on how much customization you need. But not with the licenses.
Right now, Magento offers the following licensing options:
Magento Open Source: free of cost. It includes features like promotions and pricing, SEO, catalog browsing and management, product browsing, multiple languages, basic site search, Magento community forums, etc.
Magento Commerce On-Premise: the price depends on your gross merchandise value. Unique features not included in the Open Source are database scalability, advanced site search, gift cards, customer segmentation, advanced analytics & reporting, etc.
Magento Commerce Cloud: the price also depends on the gross merchandise value. With this license, you get performance monitoring tools, PCI compliance, streamlined updates, testing, and many other features.
Now let's move on to the next significant part of the budget: hosting.
Hosting costs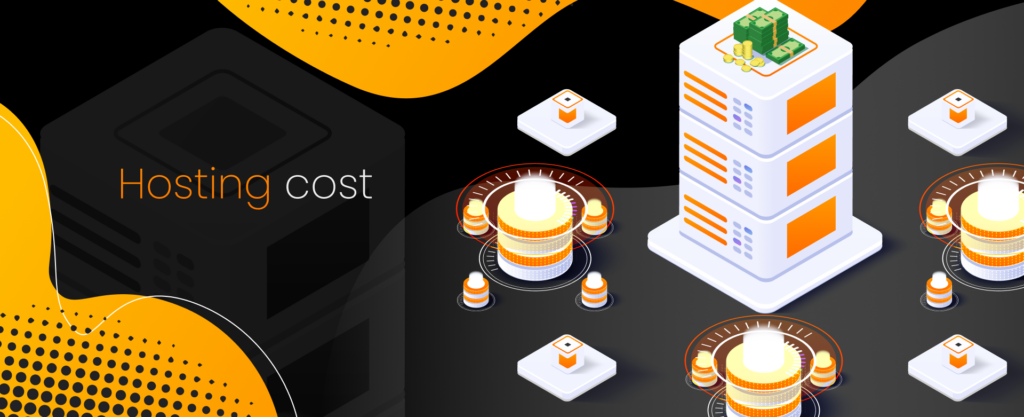 When it comes to hosting, you must remember that it affects factors such as security, speed, and performance, so choose wisely. Magento Open Source and Magento Commerce On-Premise require a host, while Magento Commerce Cloud includes hosting.
You have three options to consider when choosing a hosting option:
Hosting your website in-house
Working with a hosting provider that specializes in Magento hosting
Using Amazon Web Hosting or Google Cloud
Before choosing either option, determine what you need to acquire with Magento hosting infrastructure. Ask yourself such questions as:
What's better for your company: shared hosting, dedicated hosting, or a multi-server/cluster environment?
What editions and versions of Magento will you use?
How many users will regularly visit your website?
How much disk space will you need?
Will you need development and a QA environment to test the features and functions of a website before going live?
These questions will help determine what kind of host you need. Usually, when working with Magento Open Source, shared hosting will be done while Magento Commerce On-Premise will require at least dedicated hosting.
Magento Open Source pricing
Now, let's talk more about Magento Open Source. This is a free version of Magento that is currently the most popular product among users.
The main advantage of Open Source is that you get all the important basic features as well as the possibility for extensive customization. Open Source's core features give you more than enough to build an eCommerce solution.
Its main features include things like analytics and reporting, catalog management, mobile-optimized shopping, etc. Additionally, you can install extensions and third-party integrations that allow the implementation of almost any feature, whether it's an advanced site search or gift cards.
While Open Source gives you access to tons of various features and functionality, the one thing that you aren't getting is a technical capacity to implement them. This product doesn't have any technical know-how to turn your business idea into reality.
But this is an easily solved problem. All you need is a developer or development team that works with Magento, who will set up your store. And who is better to choose than a team of certified Magento developers with years of experience on the market? Contact us, and let's turn your business idea into a profitable project together.
Magento Commerce On-Premise pricing
This product is an enterprise-level option but doesn't have managed hosting or performance. It is a solution targeted toward business owners with more complex eCommerce operations.
Commerce On-Premise has more native features that give you more control over the store. You won't need as many extensions or extra subscription services with it. For instance, it offers you Business Intelligence Dashboards that allow utilizing data to make data-driven decisions.
On the other hand, more features and functionality will lead to more complex tech support. Once again, a trusted eCommerce developer partner will come in handy here.
Magento Commerce Cloud pricing
The main difference between Commerce Cloud and Commerce On-Premise is that the first one includes managed hosting and performance. You'll get everything that Open Source and On-Premise include, hosting, security, and performance.
The main con of this option is the cost. While there is no set price, and it depends from project to project, it is the most expensive option that is beneficial only for the companies with the widest budgets.
Magento 2 development costs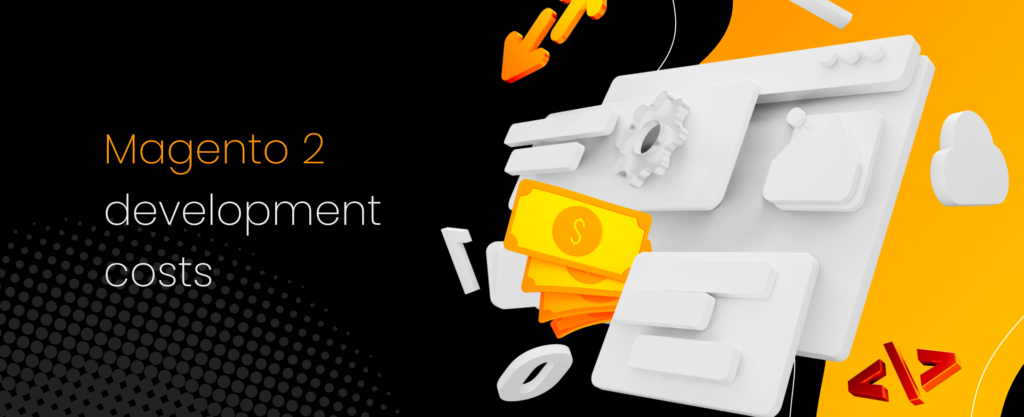 If you have substantial coding experience and knowledge, you can use Magento as-is, working on the website development yourself. However, if you are unsure that you are ready to tackle this task, hiring an eCommerce development company will save you time and energy, allowing you to concentrate on other parts of your business.
In-house team or Magento agency?
The big question here is whether to hire an in-house team of developers or a Magento development agency.
When you are building your website, you will need a wide range of specialists, from front-end and back-end developers to content and marketing experts. For many businesses, these expenses are either impossible or impractical. It's not only about salary but also about costs of training, benefits, and hiring costs.
Meanwhile, finding a Magento development partner is both easier and less expensive. Not only that, but you will also work with developers who have experience with many other similar eCommerce projects. Hence, they will be able to provide you with professional insights and complete work in shorter terms.
Basic Magento 2 development
Using Magento Open Source is free, but consider additional costs on the hosting and performance services, as well as third-party integrations. This option is perfect for business owners who are starting from scratch or moving from other SaaS platforms. You can either work with a pre-built theme, which will be cheaper but will limit your customization options. Or, you can use Hyva themes and create a custom design for your store.
Custom Magento 2 development
Using Commerce On-Premise, you will pay for the license, hosting and performance services, and third-party services. This option is mainly for those who are upgrading their platform from Magento 1 or re-platforming it from other platforms. Bigger and more established retailers will benefit from this option since it ensures a complete solution for online selling as well as gives room for further business growth.
Enterprise-Level Magento 2 development
As we've already mentioned, Commerce Cloud covers hosting and performance while you pay for licenses and third-party services. This option is for those business owners who perform complex eCommerce operations regularly and have enough budget to cover substantial costs.
Magento maintenance costs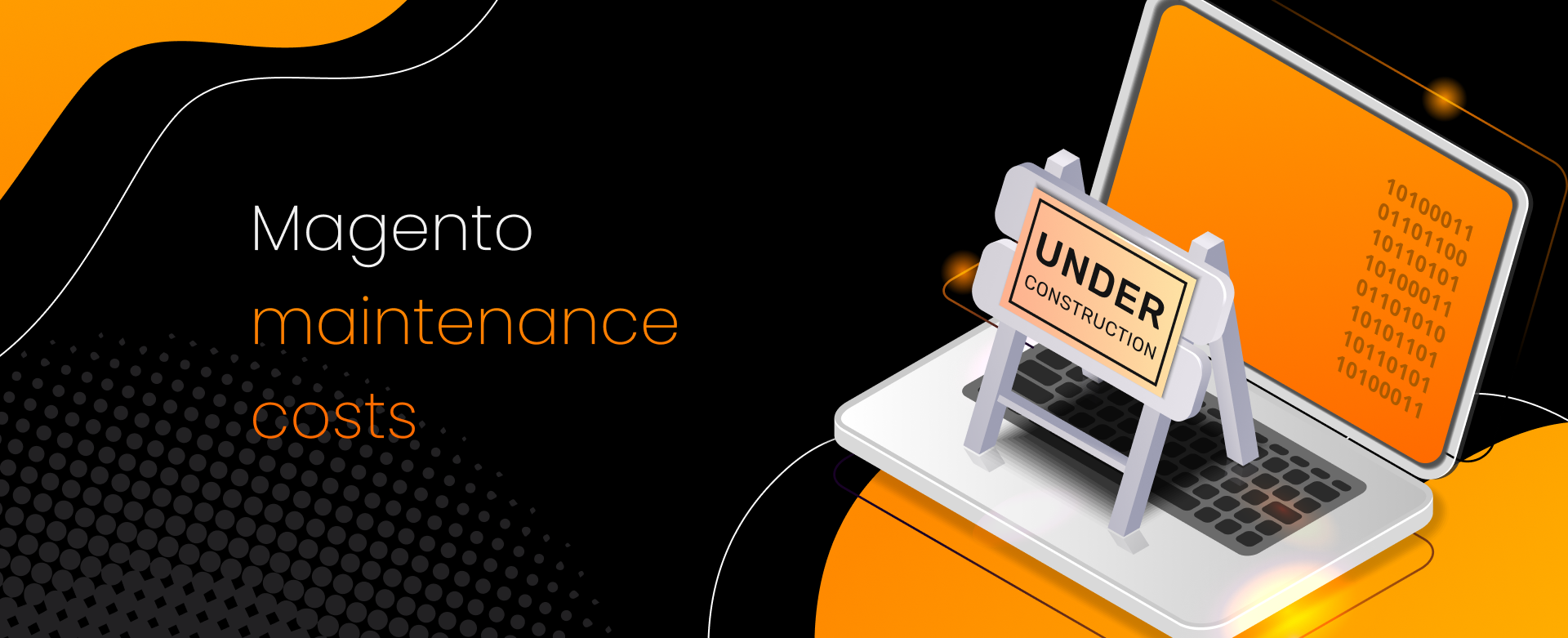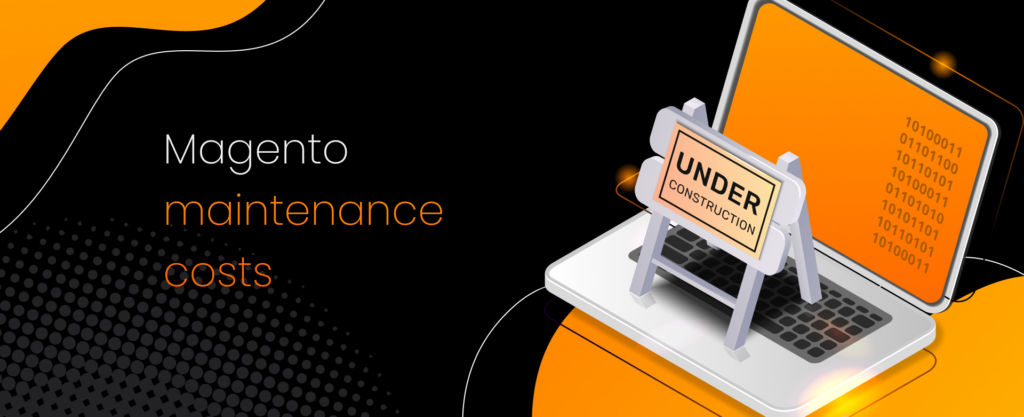 So far, we've discussed what you will need to get your website up and running. But it doesn't end with the Magento website being launched. You can't just build a website, leave it, and expect it to be profitable. So, that's when the maintenance costs roll in.
No matter the eCommerce site, it always needs to be maintained and improved over time. Your customers want to browse through websites that look modern and easy to use.
Basic Magento 2 maintenance costs
The Open Source product includes the most important updates and automated downtime support, but that's it. You don't get site improvements, customization, on-call support, etc. Yet, all of it is quite manageable with a development partner.
Other features that Open Source includes are bug fixes, text and design updates, installation of third parties, online communication and support, etc.
Custom Magento 2 maintenance costs
At this level, you get to use essential updates, Magento platform and security updates, automated downtime support, etc. At the same time, it doesn't cover such functionality as site improvements, the latest customization, or on-call technical support.
Enterprise Magento 2 maintenance costs
When it comes to enterprise maintenance, this is full-service support for a customized website. It covers everything from all the essential updates to eCommerce consulting and on-call technical support. At the same time, you can get all of these features and functionality using Open Source and working with trusted eCommerce partners, but for a lower price.
A few more things to keep in mind
Now, it's time for a few simple things to keep in mind while working on the development of your Magento store.
Thoroughly estimate your budget
Don't rush into the development process and launch your website. Instead, calculate how much money you can spend on the development process. Then, take into account the costs of the Magento product you will be using, development costs, maintenance costs, and customization costs. Make sure you have enough money to cover the long-term development costs.
Work with Magento specialists
Not every eCommerce developer will be able to work with the Magento platform. To develop on Magento, you need to have specific skills, which is why Magento-certified developers are in high demand. Not to brag, but our team includes dozens of Magento-certified developers ready to work on your projects.
Don't rush the process
Designing, building, and setting up a Magento website isn't a one-day task. Don't trust the developers who promise you to build a website in one week. Research the estimated time for completing similar projects, and if the developers' estimate falls far from the industry average, make sure to ask why.
Carefully choose a development partner
Don't go for the first agency you saw on the search page results. Even if the agency has tons of experience and a large team of professionals, it doesn't necessarily mean they are a top choice for you. Why? Because they could've worked with entirely different projects and have no experience with your niche or have values and approaches contradictory to yours. Don't be shy to ask as many questions as possible before committing to one partner.
Final thoughts on how much it costs to build a store with Magento
Summing it all up, what do we have? The bottom line is that you won't learn the final price for your project until you contact the Magento services team or find a development partner. It all depends on what exactly you need and what kind of solution you require.
Most business owners opt for Open Source, a free Magento product, but there are additional costs for hosting, performance, third-party extensions, etc. You'll also need resources for website maintenance in the long term.
If you have trouble figuring out your budget or need help determining what kind of Magento products to use, contact our team of Magento-certified developers and learn everything you need to know and more.